"The Moon landing" was performed during Stockholm cultural festival in the summer of 2019. We were celebrating the memory of the Moon landning in 1969, when man walked on the Moon!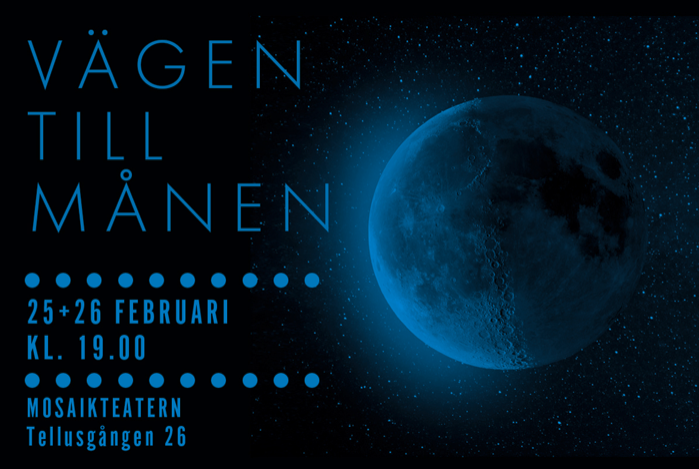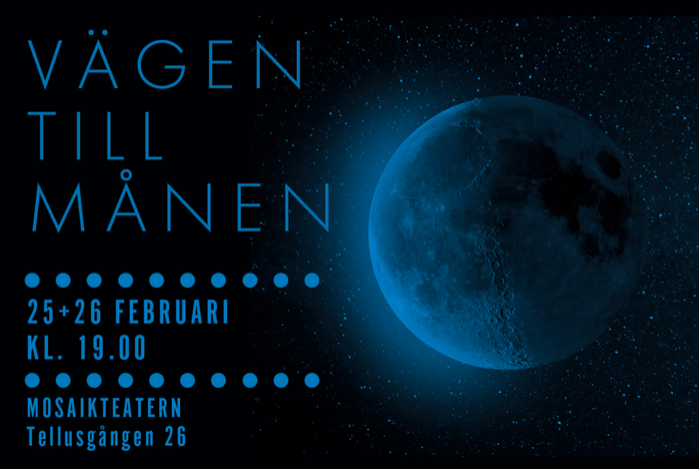 Together with Medis5, that wrote the music special for this occasion, we created a dance performance. "The way to the Moon" is that work continued and developed.
Welcome to a "work in progress".
Coreography: Veronica Tjerned
Music: Medis 5 and more.
Date: 25th and 26th February
Time: 19.00, play time about 50 minutes 
Ticket: 50 SEK
Limited tickets, book at info@mosaikteatern.se