Every two years there is a great outdoor art exhibition in the city of Örebro here in Sweden. The name of the exhibition is Open Art, and this summer the city got invaded by art again!
Information about Open Art

Rainbow bridge

Slingshot sofa

Magnus and Hanna by the Dog and Lady-kiosk
Vi visited the exhibition during august to watch all the art in city. We also had a meeting with the Production Manager of Open Art, Elin Persson
Magnus' favourite was the rainbow bridge, it had light and depth. It gave him a feeling of getting smaller. Hanna thought it was fun to interact with the art. It had rocking sofas and places where she could enter.
We thought the accessibility overall was quite OK. We wondered what kind of tours the had. The app was pretty OK, but some things could get better. It had a lot of text. Some things didn't work, like sounds and audio description.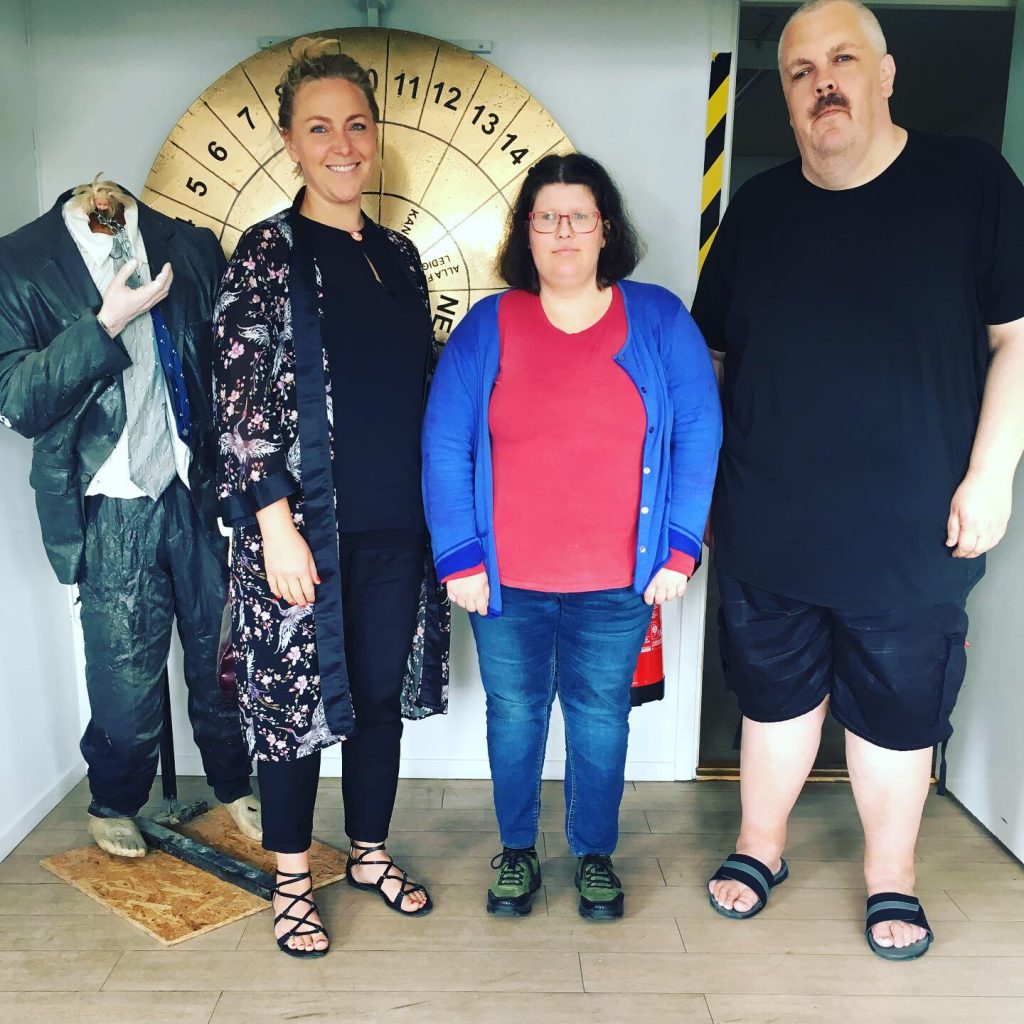 Elin Persson showed us round the office and the workshop where they produce the art to the exhibition and then placing them in the city.
Elin told us about how the work to become more accessible started in 2017. The earlier year was mostly about getting up the art in the city. They know there's still work to do and they try to get improve every year. Elin is aware of the problems with app, and they will try to make better next year. She also told us that if you have you want a special tour then you contact Open Art and they will make one for you.
Do you want to be a part in Open Art as an artist? Then there's two options:
1) Apply during the "Open call".
2) Open Art invite you to participate.
It's all about the art! They don't care about your education or earlier exhibitions.
At the end of the meeting we invite Elin and Open Art to come visit Stockholm and the workplace of Hanna and Magnus, ateljé Inuti. We hope for further inspiration and to learn of each other. May a collaboration in the future?