At the end of August we paid another visit to Open Art in Örebro. We meet operations manager Elin Persson to make an interview about the collaboration that we started this year.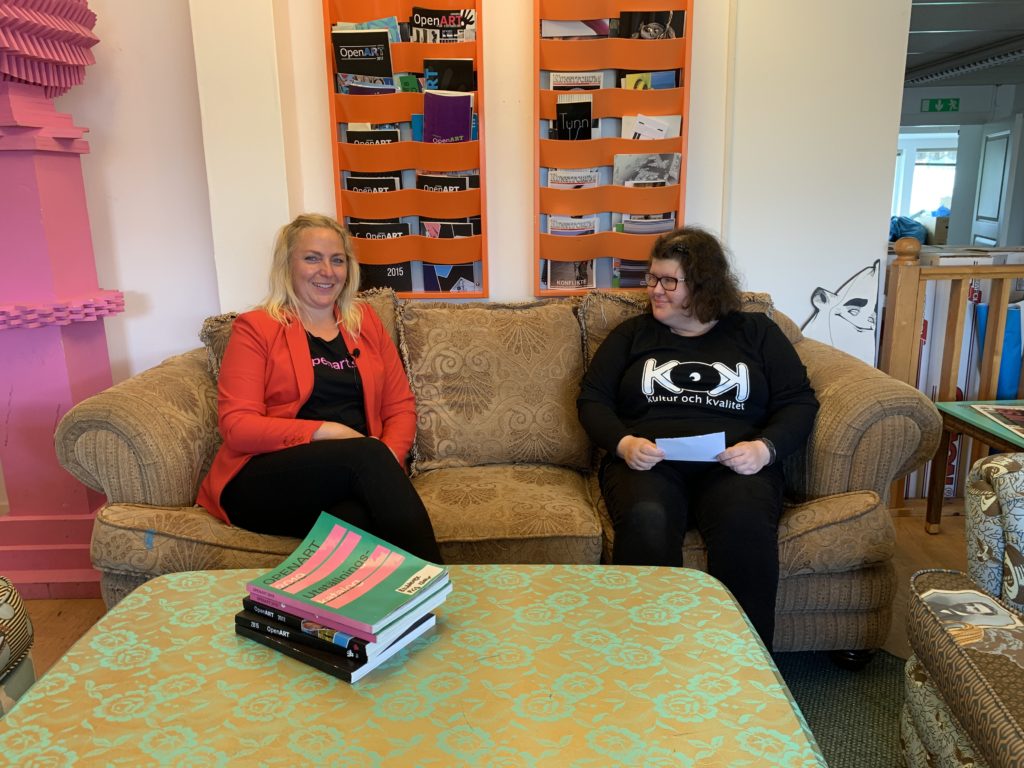 Hanna did an interview with Elin and we talked about how we got to know each other and collaborate. Last year the Open Art team visited Hannas workplace Inuti and Hanna visited the Open Art Biennal during 2019.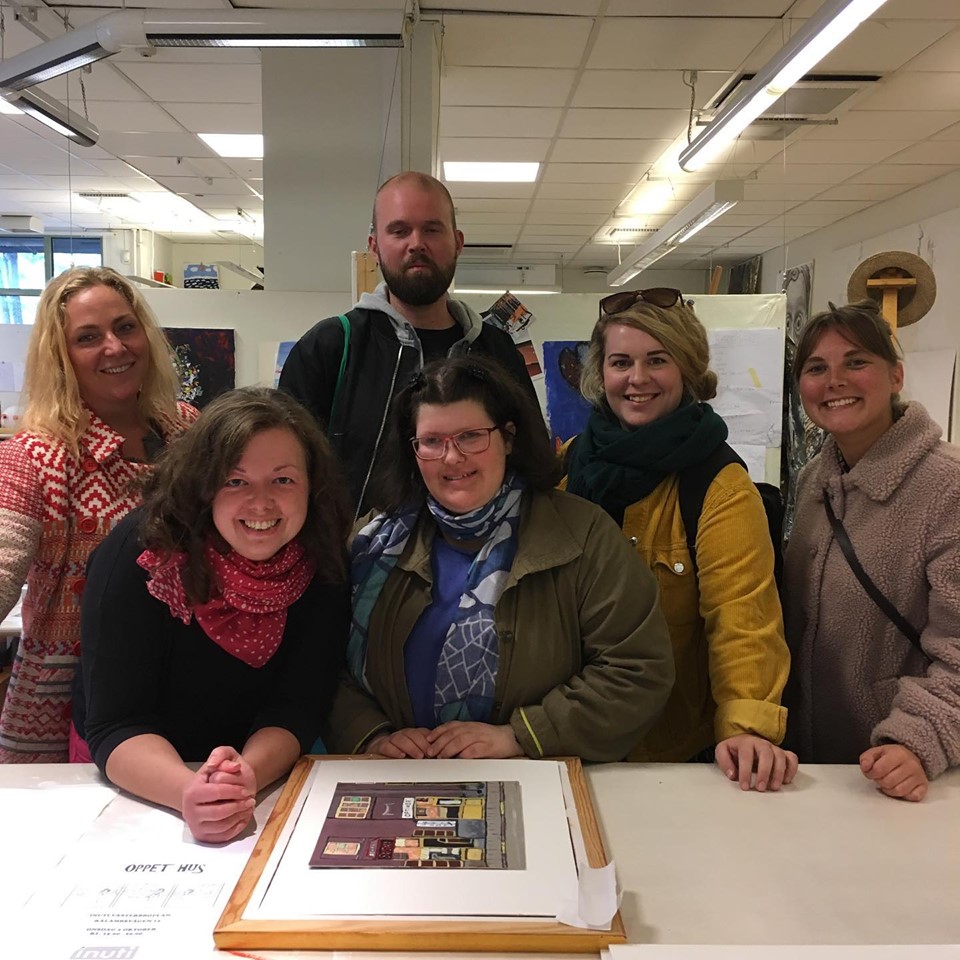 The interview will be published on our You Tube channel during the autumn. We hope it will inspire others to collaborate.
In the near future, we will yet again hold the workshop "As ripples on water". You can find us in Örebro on the 27-28th of October. Mer information to be found in our calendar.
We look forward to continue this exciting collaboration!