On the 22-23rd of February, it was time for a new round of our workshop "As Ripples on the water". We had prepared with hula hoops and textile at Inuti's textile studio.
We started our workshop by looking at the inspirational film about the workshop made by OPENART. Then we looked at an inspirational presentation of the Outsider Artist Judith Scoot. Her work is an inspiration and a role model for our work with the hula hoops.
After that, we had two days with a lot of action creating our ripples on the water and making digital broadcasts.
Inuti_ateljéer and KoK did a live stream on Instagram. We also looked at the live stream from AniAra and the live stream on KoK's Facebook.
It was really fun to watch the gallery of AniAra filled up with all the new ripples created during the workshop.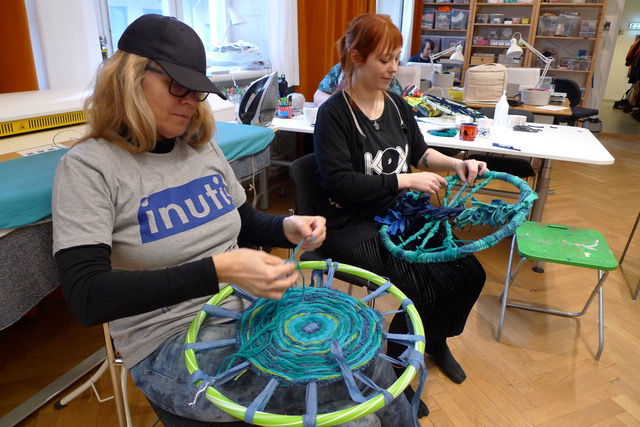 It was a lot of fun creating the ripples and inspiring knowing other workplaces were co-creating together with us. There were a lot of comments that gave us energy and a lot of people watching our stream.
We look forward to keep on creating new ripples.
Visit OPENARTs webpage to learn more about the workshop!
Thank you to each and everyone who participated!
//Anneli and Hanna W