Magazine iMAGO is one of five finalists for the award Läsguldet (The Reading gold). The annual award is granted by the Swedish Agency for Accessible Media (MTM) to a person or organization working with accessible reading.
The winner is presented on the 17th of November.
We are very happy and proud to be one of the nominated!
Read about the prize and nominees in Swedish: MTM:s hemsida för Läsguldet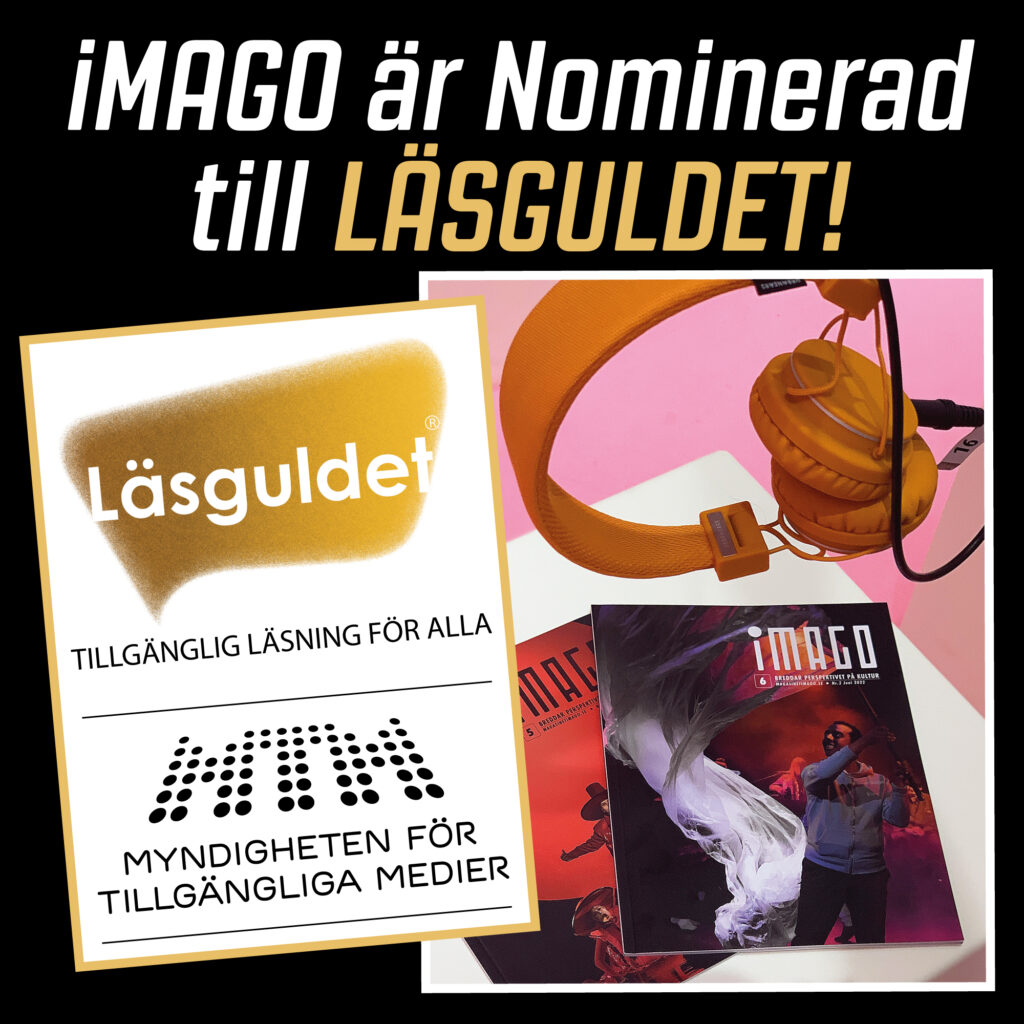 Kulturmagasinet Imago
Imago, där verksamheten bedrivs med medel från Allmänna arvsfonden, strävar efter att vara Sveriges tillgängligaste kulturmagasin. Detta vill redaktionen uppnå både genom att personer med intellektuell och neuropsykiatrisk funktionsnedsättning är delaktiga i magasinets olika produktionsled och genom att den färdiga tidningen har så hög grad av tillgänglighet som möjligt.
Presentation av iMAGO på MTM:s hemsida.