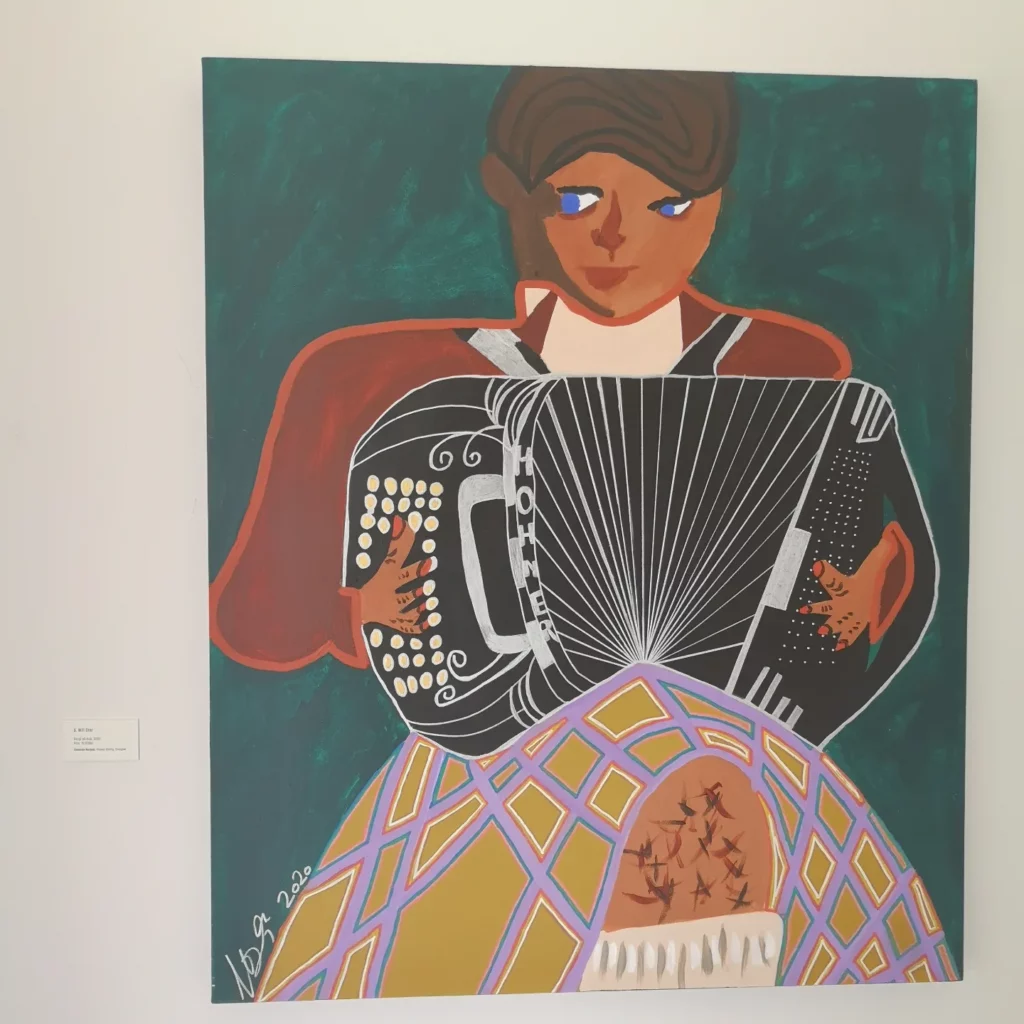 An exhibition by artist Cameron Morgan from Project Ability i Glasgow. Runs until 10 September.
Taking inspiration from spirited Scottish ceilidhs, shimmery 80s discos, the sway of South American tangos and the elegant drama of ballet, Cameron Morgan presents a collection of bold, playful pieces that explore the world of music and dance.This collection showcases Morgan's diversity and humour – with dynamically posed figures and painted tributes to the now-vintage technologies of hi-fis and tapes.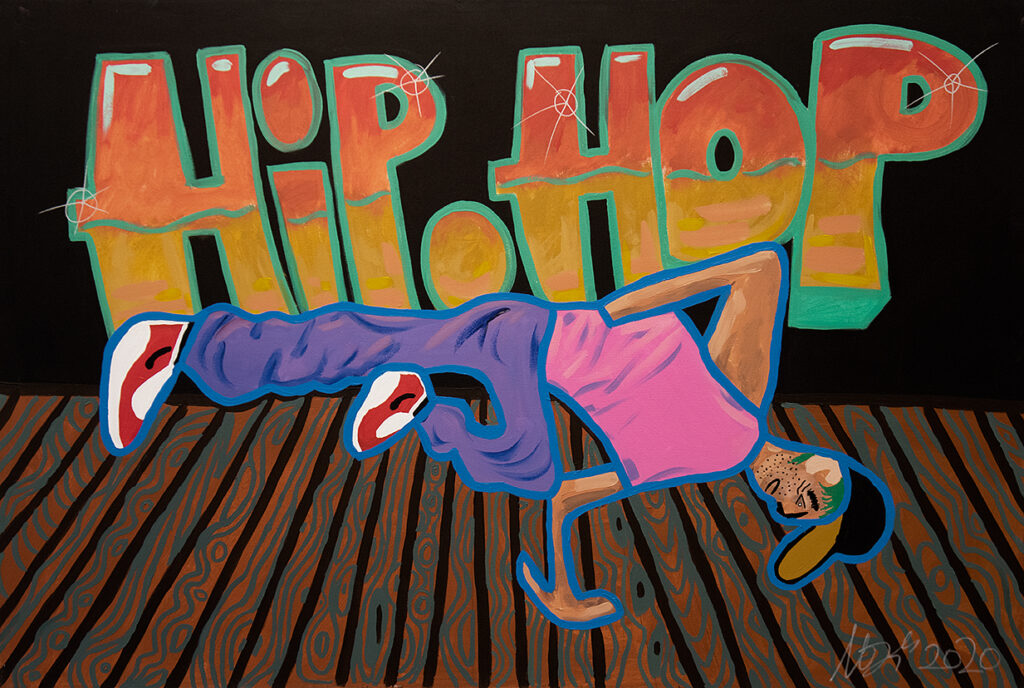 In 2010 Morgan painted and exhibited a large mural on the walls of the Collins Gallery in Glasgow, as part of the exhibition MyScape. This was the first time Cameron worked straight on the wall to create a large scale mural of his journey on the bus to his studio at Project Ability. This was received very well and lead Project Ability and Cameron to work on several more murals, including Cameron's Way: Coast to Coast for Generation festival in 2014, which firmly established his standing as a contemporary artist.
In 2016 Cameron was awarded a lifetime fellowship to the RSA, with work exhibited at several different venues, exhibitions and festivals around the U.K. In 2018, Creative Scotland awarded Morgan a grant to pursue collaborative partnerships with other contemporary artists and develop his skills, which resulted in exhibitions in Manchester and Glasgow.
Cameron is a member of The Mavericks, an artist cooperative challenging contemporary visual art mores and norm.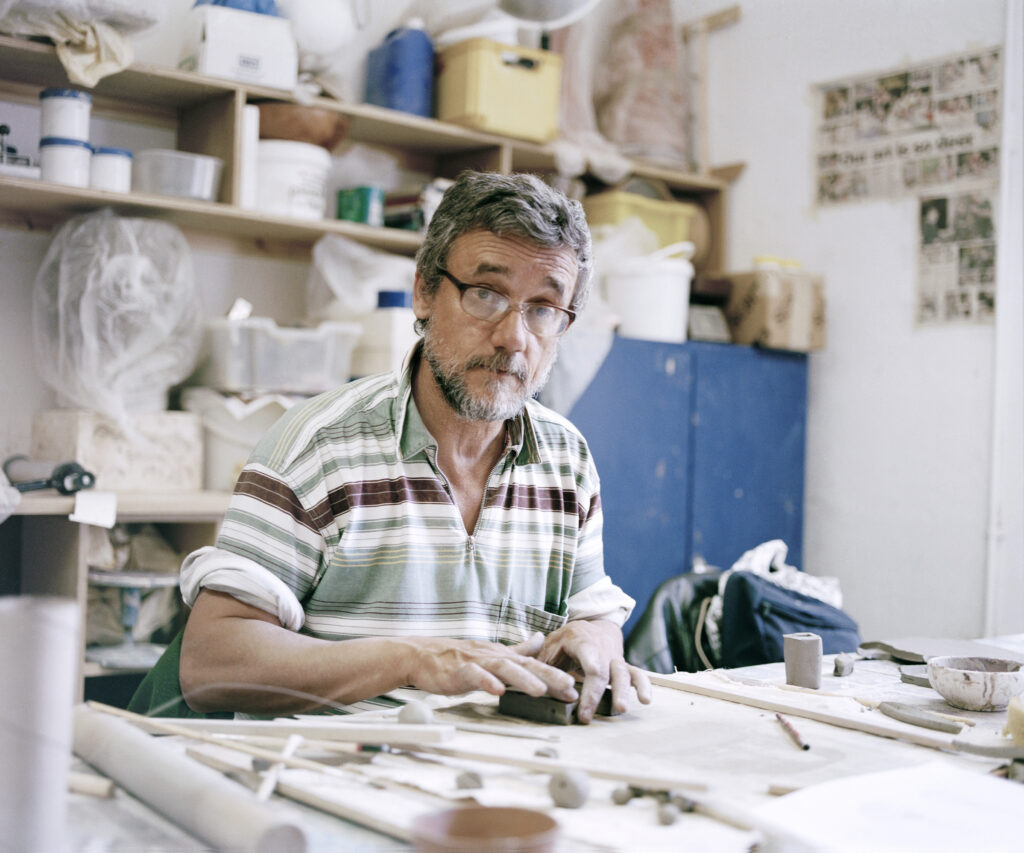 Read more about Cameron at Project Abilitys webpage.
Find the way to Telefonfabriken.