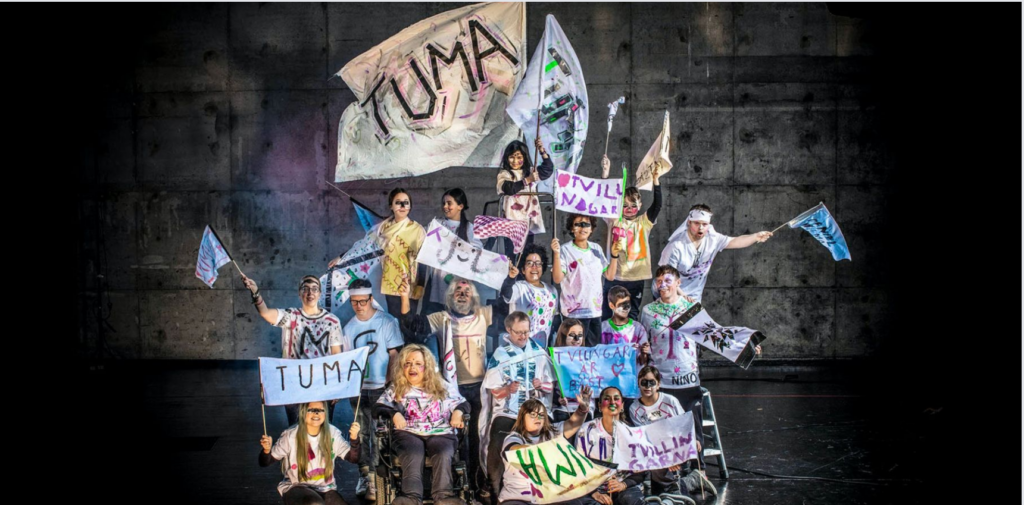 In this play director and script-writer Gustav Deinoff invites you to a magnificent journey through space, darkness and light. Into the magical world of imagination where grief can live until you become whole again. With this large and inclusive ensemble, newly written music and enchanting choreograpy, Tuma tells of the time she became so sad that he/she almost died. And how he/she with a little help managed to survive.
A collaboration between Unga Klara and Mosaikteatern.
Premiere 25 March and running until 28 May.
For more information and for tickets visit Unga Klaras homepage.