Be a part of our workshop "As Ripples on the Water" and create together with us. Drop in, feel free to come and go as you please.
The rings will be a part of a big art installation during the OPENART exhibition in the summer of 2022 in Örebro.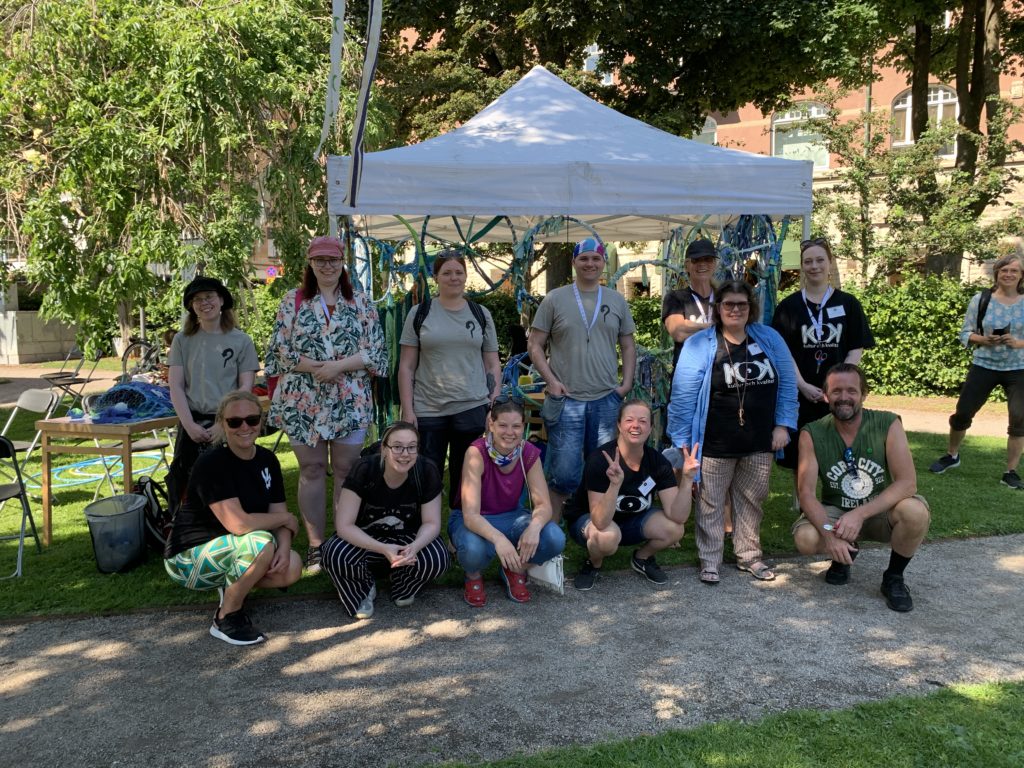 All material are located on the site, you don't need to bring your own material.
There will be tables and seats available. You can also bring a picnic blanket and get your material from us, if you want your own space while creating together with us.
Monday 16 aug, 11.00-17.00
Tuesday 17 aug, 11.00- 17.00
Location: Henry Allards park
Mer info på OPENARTs hemsida >>>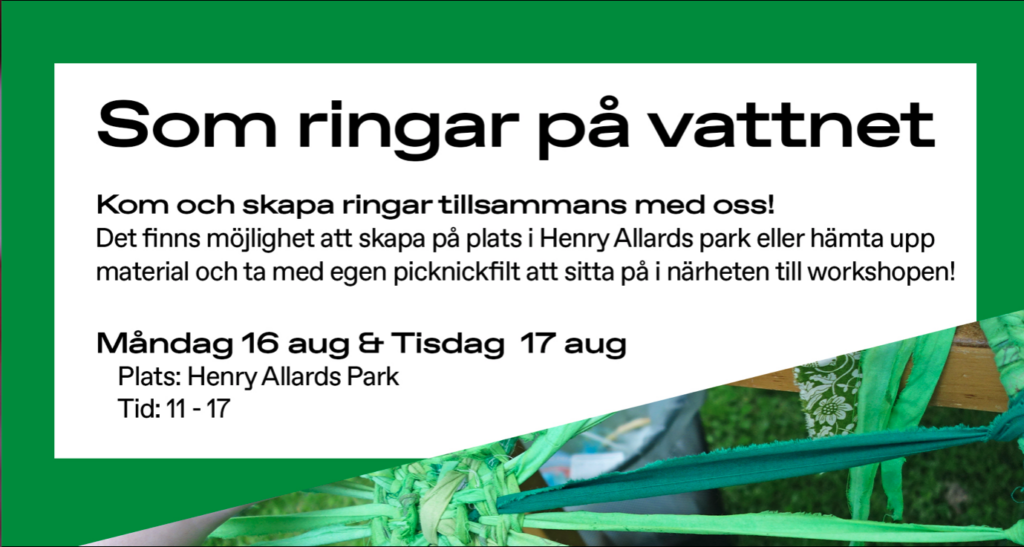 Workshopen "As Ripples on the Water" is a collaboration with OPENART, Kultur och Kvalitet, Kulturrummet Aniara, Ateljé Inuti and Studieförbundet Vuxenskolan Örebro Län with funding from Allmänna Arvsfonden and Region Örebro län.