Welcome to participate in a dance workshop with Paloma Madrid.
Paloma investigates how our bodies express getting older, carrying hard memories, experiences and failure.
We can transform the memories on the inside into movement and dance. When we dance our memories, our dance of memory becomes an art of dance.
Our dance of art can help us move beyond the hard feeling and make the feeling better and better.
Dress comfortably.
TIME: Saturday 14th of May, 10.00-12.00
PLACE: Dansplats Skog in Stråtjära.
SIGN UP: Free of charge, sign up through the KoK conference or at Region Gävleborg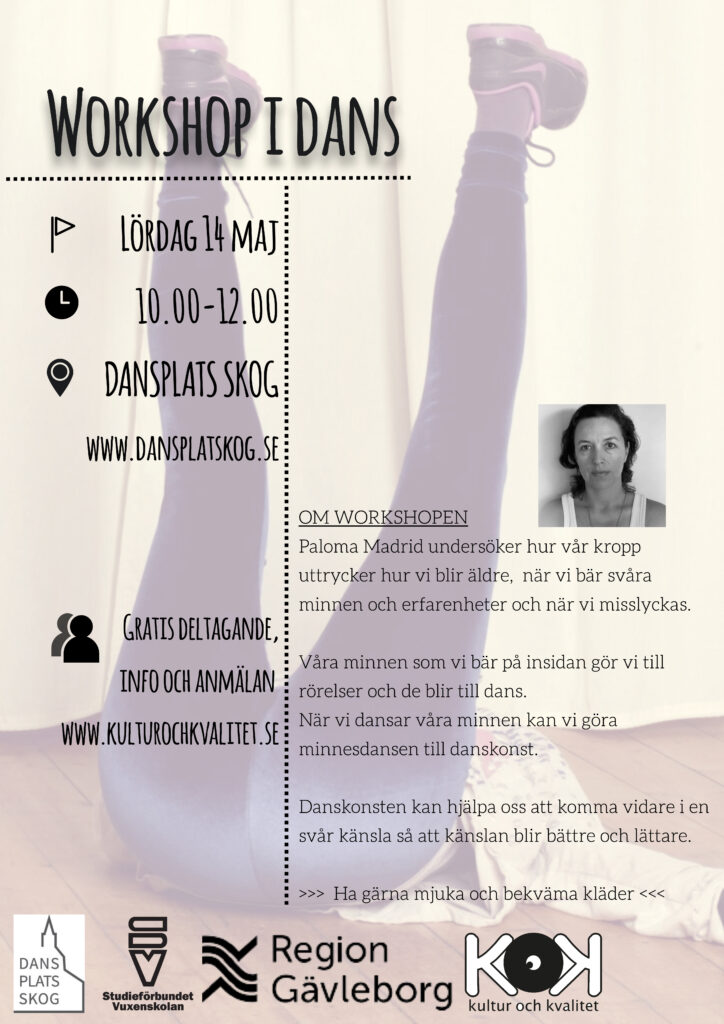 PARTNERS: the workshopen is a collaboration between Dansplats Skog, Studieförbundet Vuxenskolan Gävleborg, Region Gävleborg and KoK.