Summary
We had the privilege to use Mosaikteaterns in Stockholm for our first conference.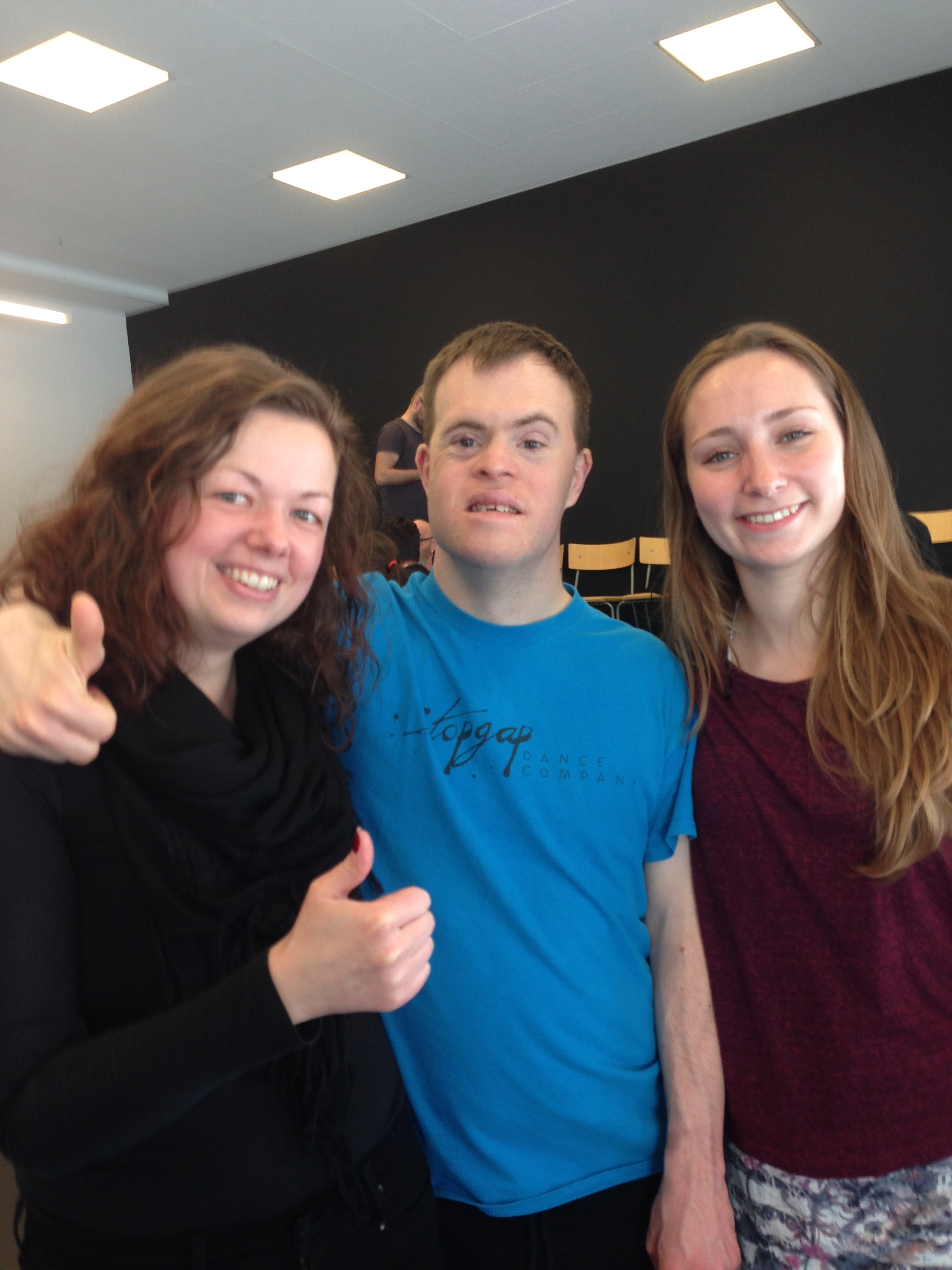 Thursday April 21st
We were about fifty people who got together for our first conference. We started with the Xylophone orchesta, a part of Stora Blå Kultur, that held a concert.
Afterwards we held a conversation with the orchestra and got to try playing some of the instruments with guidance from the musicians.
Artist Anders Wettler from the art studio Inuti was next on stage. Han gjorde en performance som han kallar "Don't Hold Me Back". Han arrangerade en workshop och satt i en panel som diskuterade praktiska förutsättningar för konstnärligt arbete när du verkar genom stödfunktioner.
Anders arranged a workshop and he was also part of a panel. The panel had a discussion about practical conditions in creative and artistic work, and how to operate while working with support from fellow advisers and mentors. Other artists from Inuti participating in the panel were Hanna Björklund and Kia Gardelius. Artist Per Lewrén from KRITA was also part of the panel.
The workshop that Anders arranged for us was led by mentor Lotte Nilsson Välimaa at Inuti. The result of the workshop was a refrigerator exhibition.
During the evening we had the Yksikaksi orchestra from Medis5 as entertainment. Harri Raatikainen sang us some Finnish songs, but Swedish songs and ballads as well. At the end they held a tribute to Culture and Quality by way of a short ditty.
Friday April 22nd
During Friday we got to meet choreographer Chris Pavia from the Stopgap Dance Company in London, UK. He told us his story when he began as a dancer about twenty years ago and his development toward becoming a choreographer. We got to see some of his works on screen. Chris also held a workshop with us about movement. We ended it all with a conversation with Chris.
The conference ended with our annual meeting.
We give our thanks to Studieförbundet Vuxenskolan, the main sponsor of the conference!
We also give all the participants a big thank you and look forward to meeting you next year!