Now it is time for KoK:s annual conference on Friday 13th of May.
KoK:s annual meeting 
Our annual meeting is on Saturday 14th of May, 12.30-14.00 at Dansplats Skog, you can also participate through Zoom.
See our calendar.

Dance workshop with Paloma Madrid
Participate in a dance workshop with Paloma Madrid at Dansplats Skog on Saturday 14th of May, 10.00-12.00. Participation is free of charge. Sign up through our conference or at Region Gävleborg.
See our calendar

PROGRAM
13.30 Hello and welcome!
Introduction and information about the program of the day.

13.45 Performance with the Bock and Tack-theatre (30 min)
The Bock and Tack-theatre from Gävle give us a performance on the subject of city and country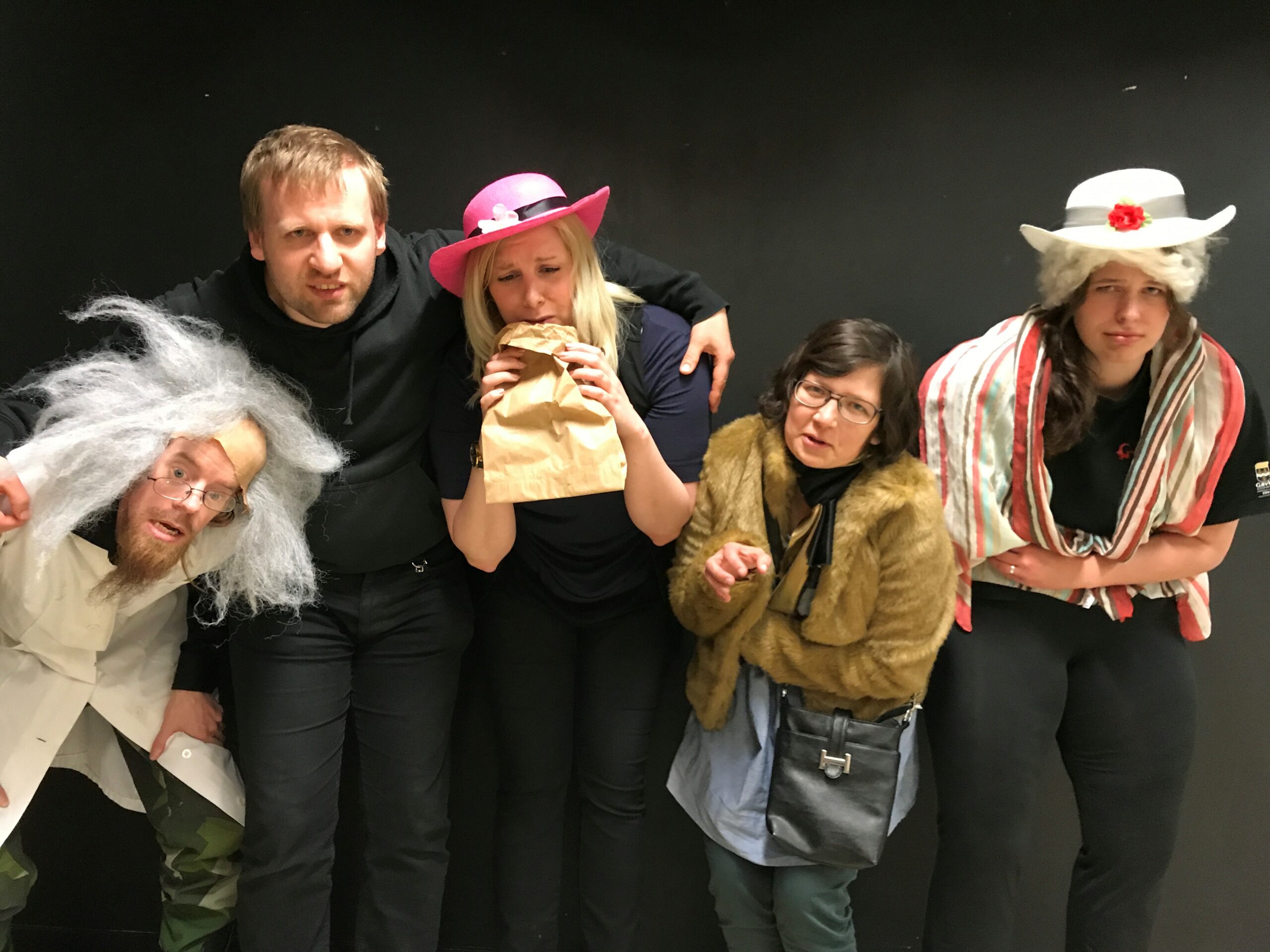 14.15-14.45 COFFEE BREAK

14.45-15.45 Panel discussion on culture
We are inviting people that work with culture in different ways and asking them who is visible in the cultural life of society, and how can more people be a natural and visible part in culture?
See the discussion live on Facebook, link to the digital event.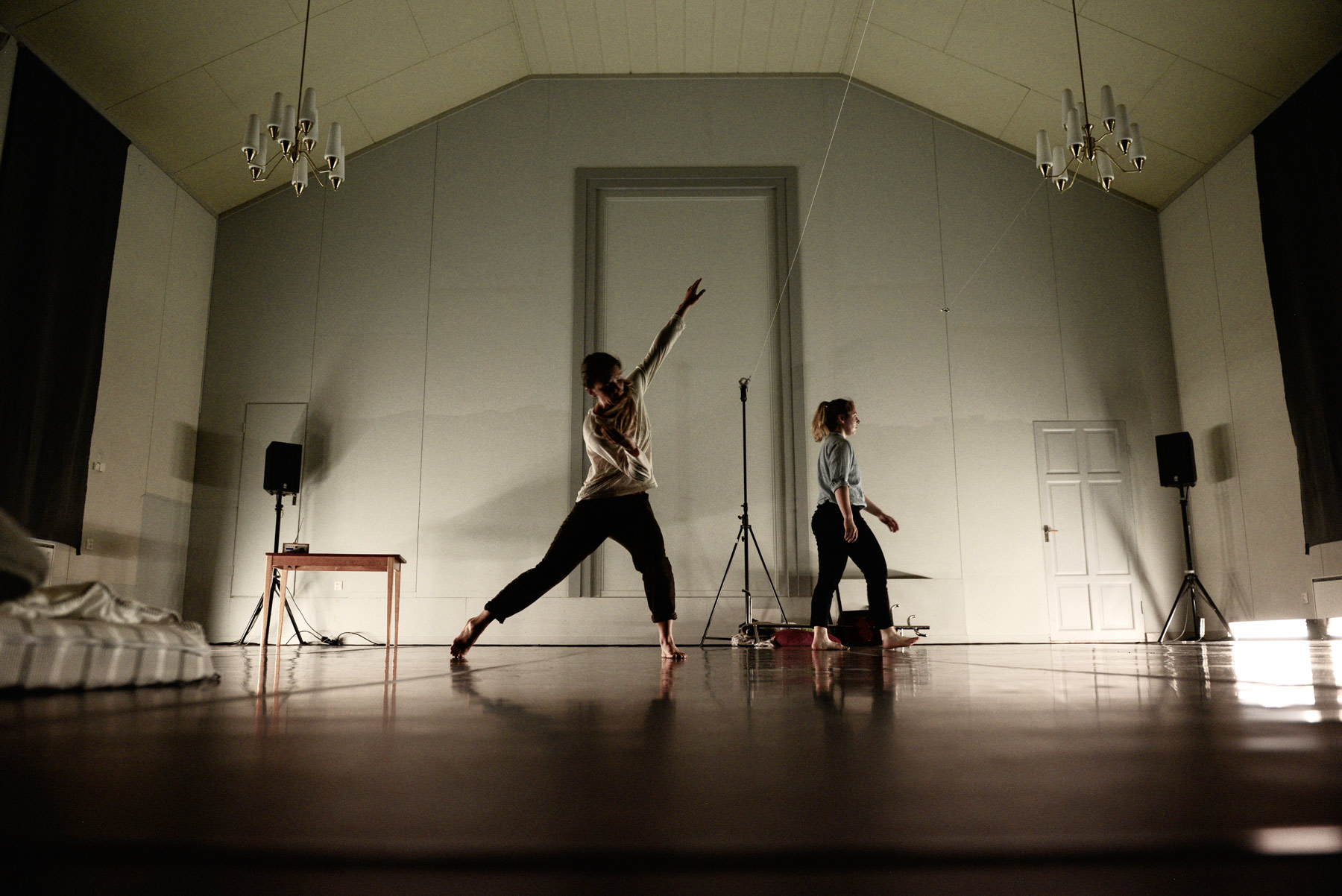 16.00 Art workshop (30 min)
Artist Sanna Crona exhibits her artwork during the day and leads us through a workshop in art.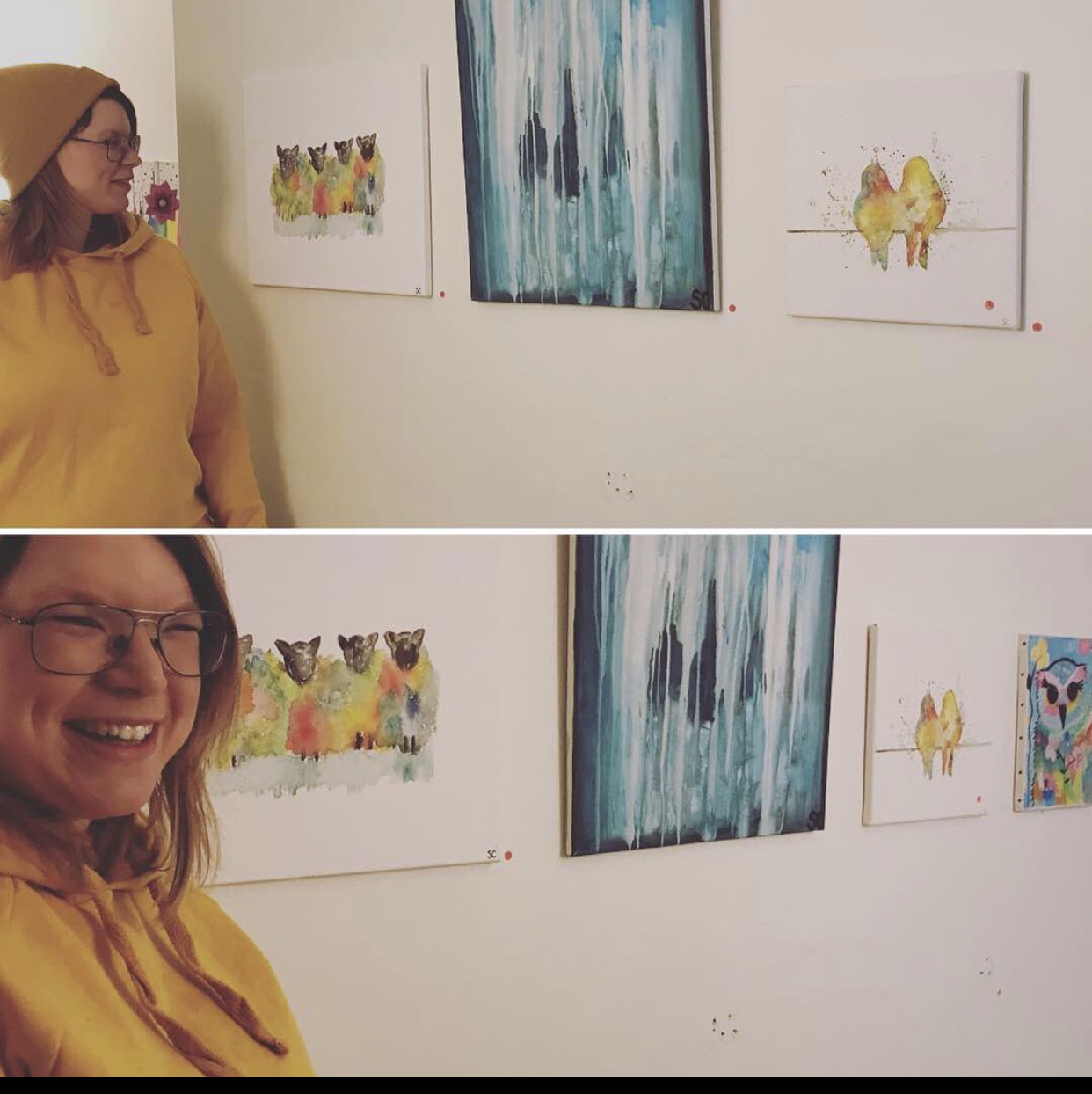 16.30 The end.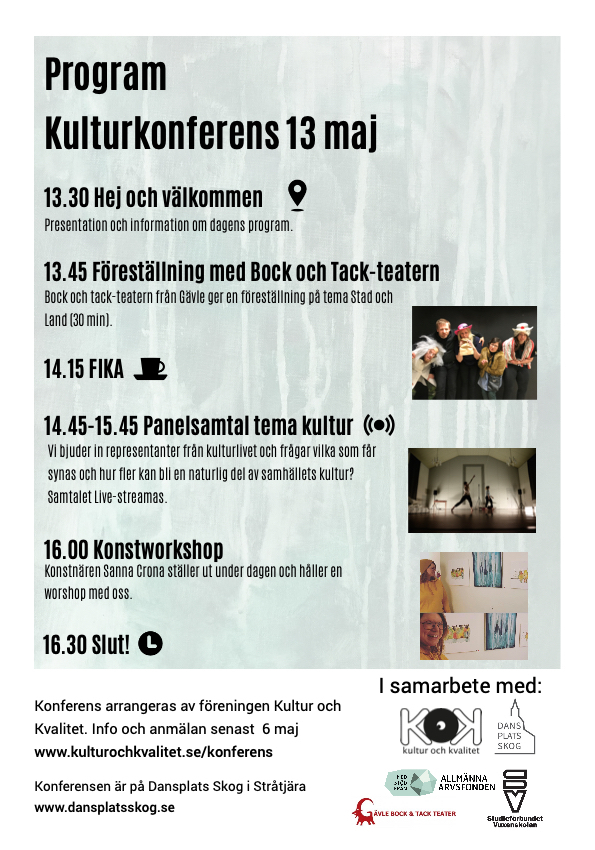 PROGRAMBLAD SOM PDF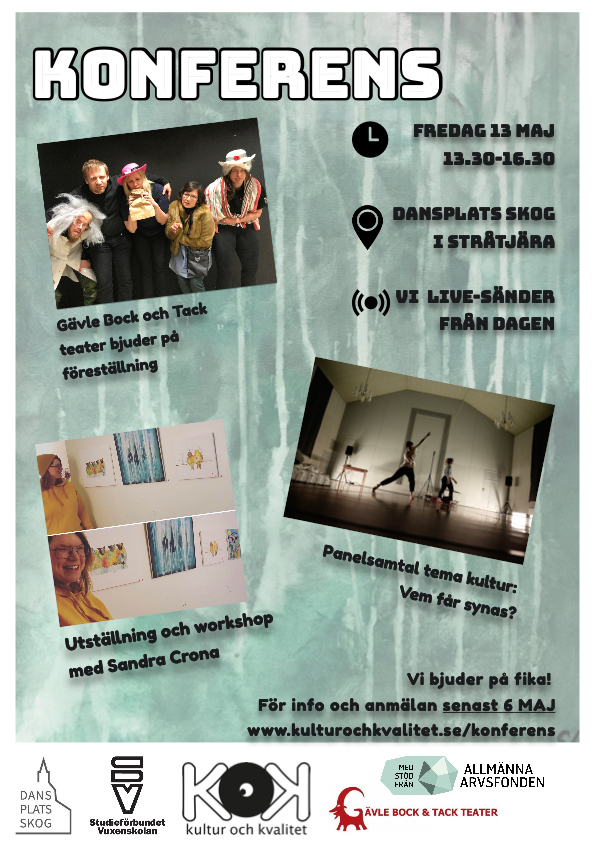 KONFERENS-INBJUDAN SOM PDF
Var
Dansplats Skog, Stråtjära
När
Friday 13th of May, time 13.30-16.30
Pris
Free of charge, coffee included.
OBS! Non members of KoK will be charged a fee of 100 SEK if they can't attend and don't withdraw their sign up.