We're now in the car, leaving Småland on our way back to Stockholm.
Yesterday we visited Virserums konsthall to install Inutis textile installation "The Coral reef". It will be a part of the exhibition "The Power of Stitches". The opening of the exhibition will be on the 2th February and you can visit the exhibition until 29th of November.
We also visited the "Papperian", a workplace for people with disabilities, which also got a store selling arts and crafts. They got a paper workshop where they make their own papper by hand.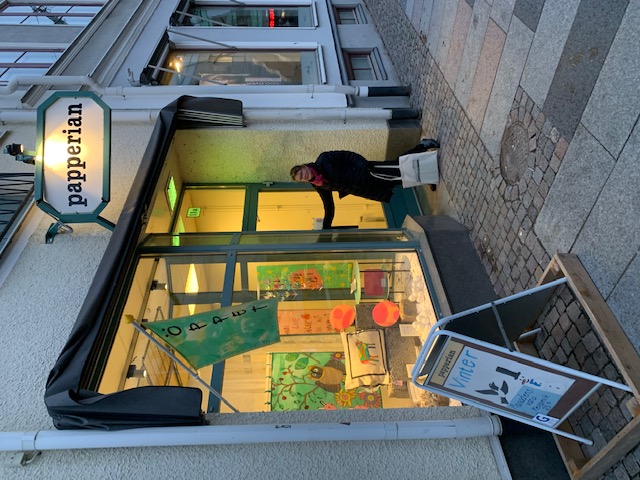 Afterwards we went to another workplace called "Textilgruppen" – they make textile arts and crafts, which are sold in the store..
Both workplaces made a design collaboration with IKEA, they had the opportunity to create patterns, designs, textile and ceramic pieces and more.
The products were a part of IKEA:s summer collection during 2019. Pro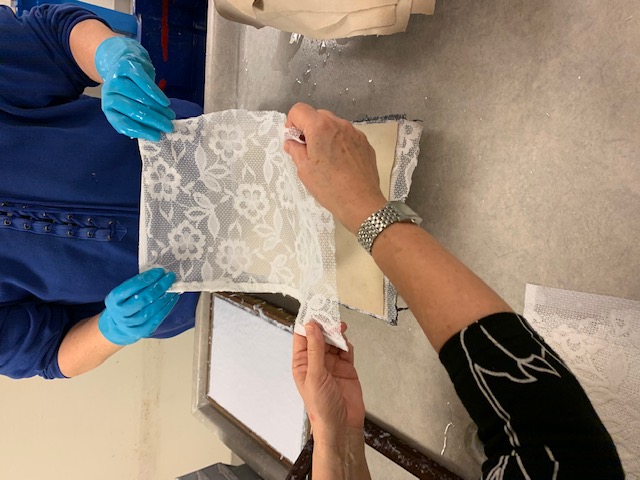 Thank you so much for days and meeting filled with creativity. Hopefully this will leed to new collaboration.
Best wishes, Anneli and Helena.