We are some people who work with music in Skåne and for the second time we decided to meet up. In our meetings we exchange ideas, talk about what we work with and thinking about possible collaborations. This time our host was John Säbom at Studieförbundet Vuxenskolan in Kristianstad.
We started our meeting with poetry and music from Kulturcentrum Skåne. Alice read her poems and Annika with the band Tenk gave us covers from the group Kent.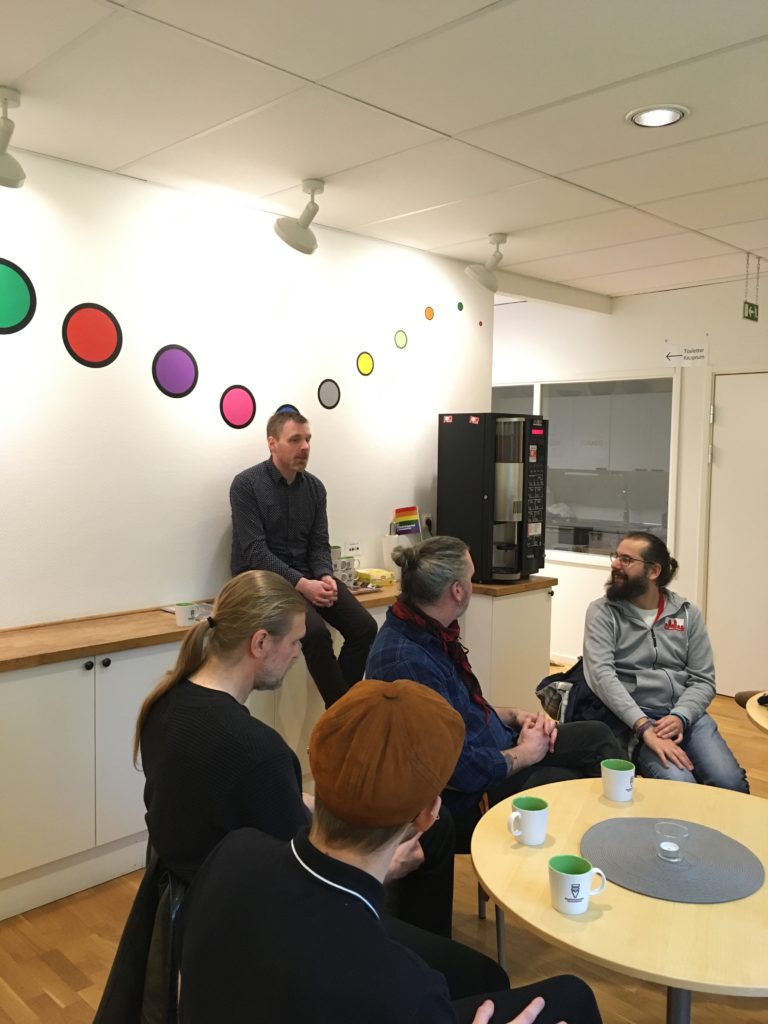 After music, poetry and lunch we sat down and started sharing our experiences and ideas. Participating were people from Furuboda Folkhögskola, Share music and performing arts, Kulturcentrum Skåne, Studieförbundet Vuxenskolan Skåneland, ABF Mitt i stan and Eslövs kommun.
John had earlier made en "Claim the space" concert, that was a success. Now he had got a question about participating in a night of culture to come in Kristianstad. Another question raised was wether we should make a sequel" on the music conference arranged by Marcus Laurin in Eslöv.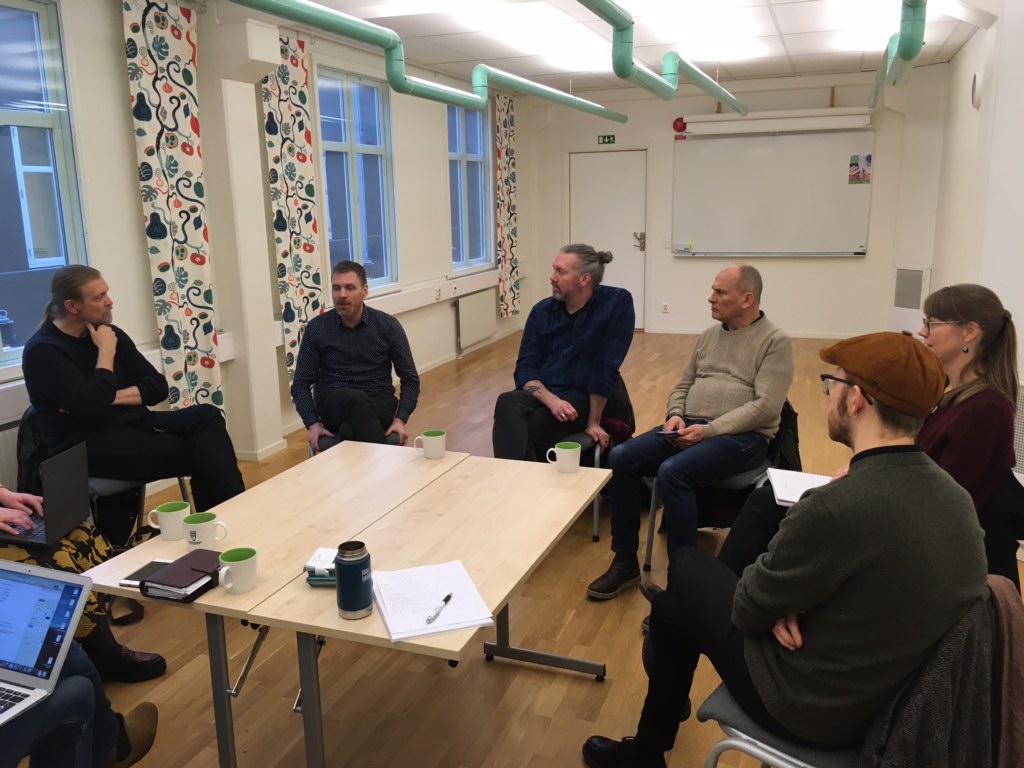 We were also discussing interesting questions like who is on stage and when new scenes and other buildings are constructed, who is the one responsible for the accessability? Not only in front of the stage, but on stage as well.
The meeting gave us new ideas that will continue to grow!