Hello everyone!
My name is Hanna Windarp and I am the new co-worker att the KoK secretariat. You can find me in Stockholm.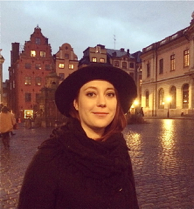 It feels amazing to be able to work with creating culture and opportunities for people with disabilities.
At the secretariat, we will be working with the marketing of Culture and Quality, and the Culture Agency. We hope that many of our members will sign up to the agency
We will travel around talk to different social workplaces and other non-profit organisations about our work. We work with networking and collaborate with partners that develop us as a NGO and a part of society culture.
I am an artist and an autist. The art for me is a natural way to express myself when emotions might be tricky to verbalise or handle.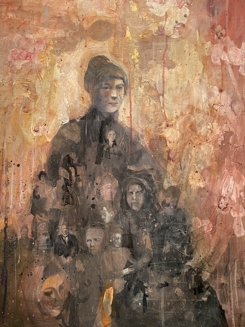 Art is to freely wander in different worlds, exploring thoughts and feelings. There are no boundaries and everything is allowed.
I use different techniques in my painting and different layers in various materials. I think it is interesting and important to experiment and try new materials. The people in my art world are unknown people with a new place, that I tell stories about. Sometimes I even frame myself in the pictures.
Get in touch with me through info@kulturformedling.se if you want to know more about our culture agency or Culture and Quality.
All the best,
Hanna Windarp
Find us on Instagram
@kulturochkvalitet
@hanna.windarp