A pandemic initiative
Studio Inuti came up with the idea.

All hula-hoops will be put together in a big piece of art that. The artwork will be a part of the OPENART exhibition in Örebro.

We held several workshops in Örebro, Hallsberg, and Stockholm. The workshop has been both on-site and digital with live streams on social media.

A great collaboration
We started the workshop as a part of our recent project the CulturBUREUcrats.

This is a collaboration with studio Inuti, kulturrummet aniAra, OPENART and Studieförbundet Vuxenskolan in Örebro. We had funding from The Swedish Inheritance Fund and the Region Örebro län and used our own resources.

Watch films on our YouTube about our work >>>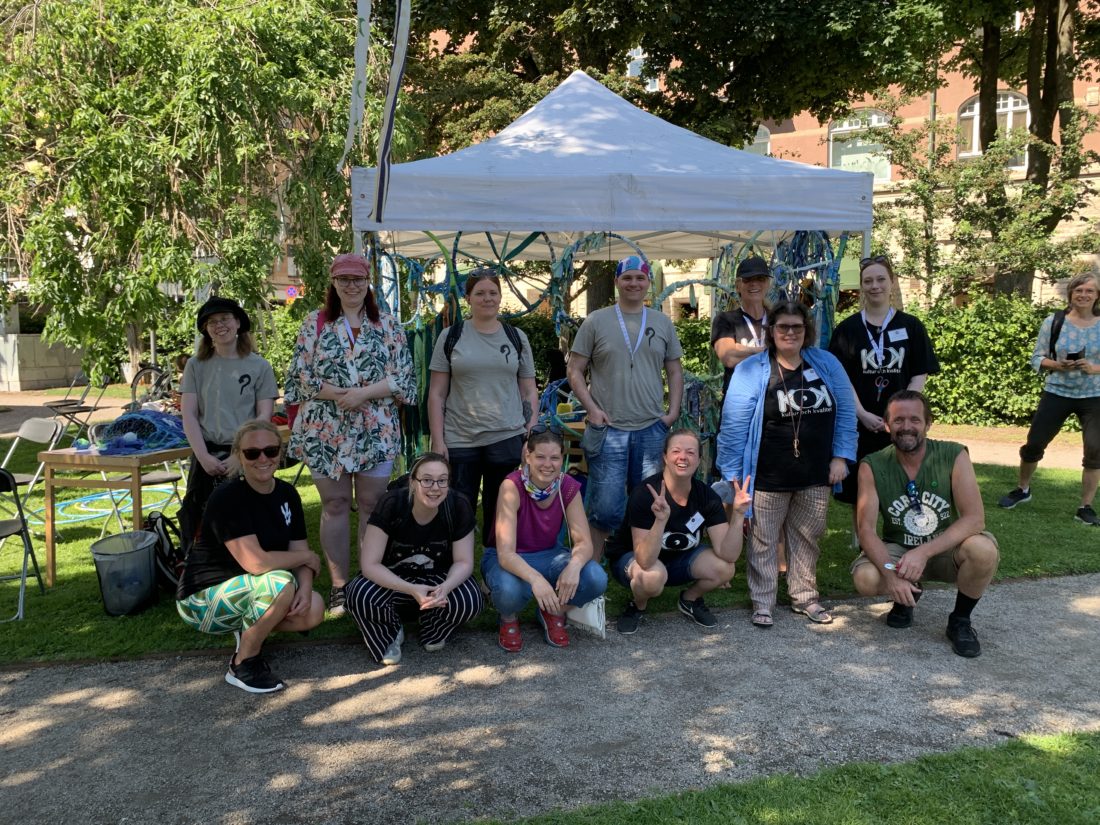 A piece of art
The artwork can be seen during the OPENARTs summer exhibition of 2022 in Örebro. The exhibition will be open from the 18th of June and will close on the 4th of September.

We estimate that the artwork will contain about 500 individual created ripples.

When OPENART closes, the artwork will probably be exhibited in Stockholm.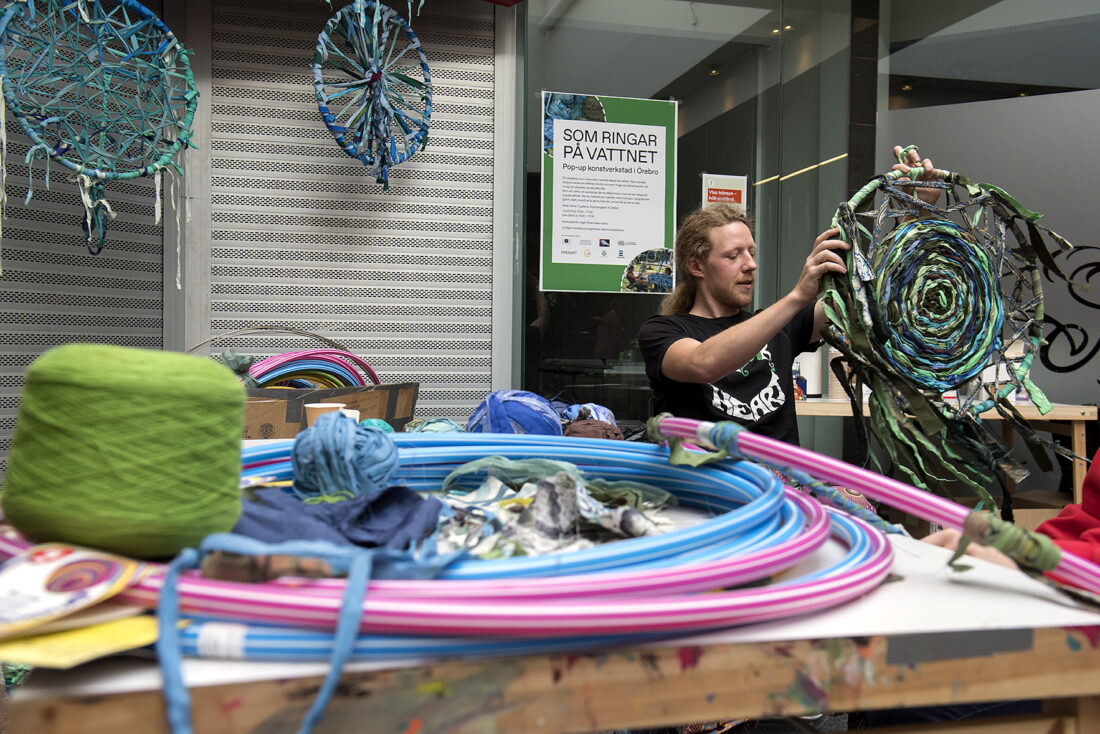 Participate in "As Ripples on the Water"
Do you want to participate? We need your ripples before the 25 th of April 2022.

Leave your ripple to us:

OPENART, Stångjärnsgatan 6 på Holmen in Örebro. Outside of their entrance, there is a station where you can leave your ripple.

Ateljé Inuti in Stockholm. Contact Anneli Aaltonen Krantz about when and where.

Kulturrummet aniAra at Västra Storgatan 11 in Hallsberg. Contact John Hayes at 070- 754 96 34.

Send us you ripple by post:
OPENART
Stångjärnsgatan 6
703 83 Örebro

Keep yourself updated with what happens in the project through our calendar!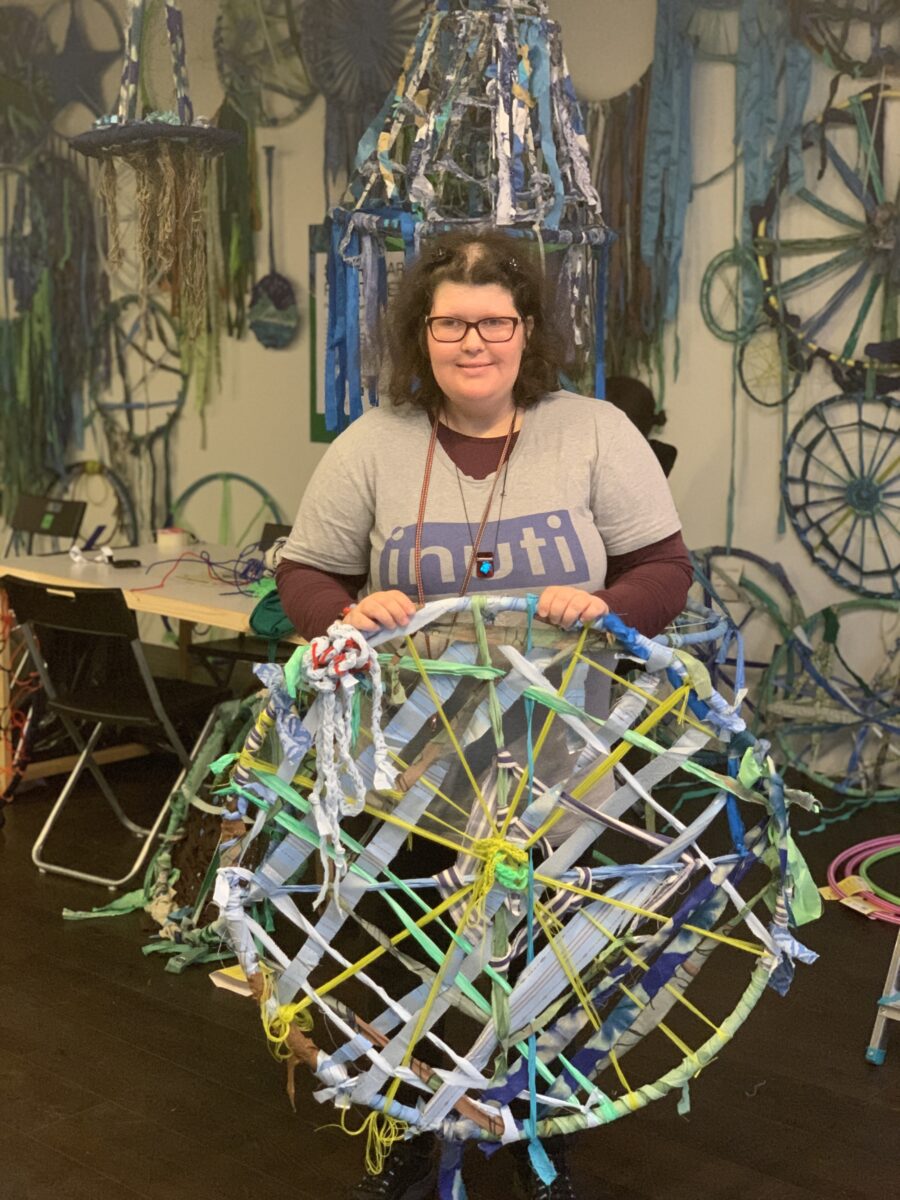 Artwork "As Rippls on the Water"
Make a great piece of art that will be exhibited during OPENARTs 2022 in Örebro.
A great collaboration
We are many organizations collaborating in new ways to make this happen.
Digital development
We have tried different kind of digital solutions to make this happen.
Vi som driver projektet är
Region Örebro län

Allmänna Arvsfonden
Kontakta oss om du vill samarbeta med projektet