Inclusive and accessible performing arts – 11 and 12 November
Telefonfabriken, Stockholm


A festival that higlights inclusive and accessible performing arts.

The program consists of workshops, lectures, seminars and dance & theater performances for both children / young people and adults.

Telefonfabriken is Stockholm's new accessible stage. Accesible to artists, stagehands and audiences.

Tickets will be released in September. Link to Billeto will be found here.

Selection of participants:

Corali Dance UK, Teater Pero, Unga Klara, Teater Slava, Melo collective, Folkteatern Gävleborg / Scen: se, Mosaikeatern, Bland drakar & dragqueens, Teatercentrum Öst, Stockholm stad, Free Fall dance company Uk (digital)

Contact: cecilia@kulturochkvalitet.se

Kultur och Kvalitet is a NGO that works for a wider inclusion and participation of artists with disabilities.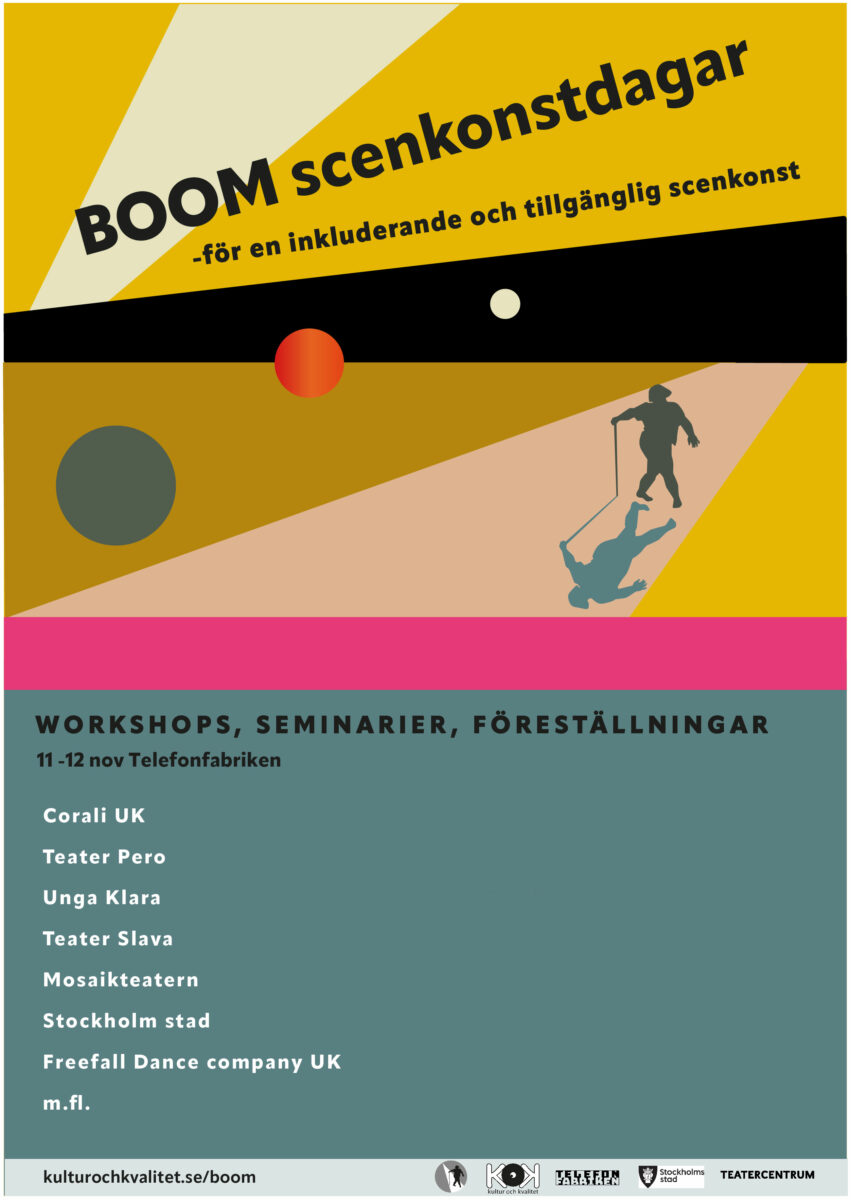 Vi som driver projektet är
Kontakta oss om du vill samarbeta med projektet