The KoK secretariat went to the spring exhibition "Sharp-eyed" of Art school Linnea at Skarpnaecks culture house.
The art school Linnea have had exhibitions a Skarpnaecks culture house before. Linnea is very good at working with collaborations and emphasize culture workers with disabilities.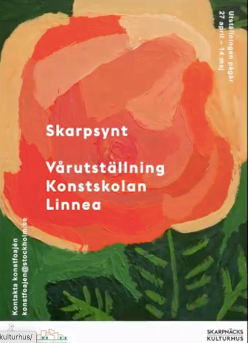 The exhibition was held from 28th of April- 14th of May. This is what Linnea wrote about their exhibition Sharp-Eyed:
"The foundation of artistic work is developing the eye. We take our time to look close, explore and really have a good look. While sketching we practice the interaction between eye and hand. To draw and paint is a form of thinking, a way to understand. Have a clear view, immediately, intensive and open up for a new way of understanding, to see is more than just have looked with one's eyes.
At art school Linnea, it all starts with every individual way of seeing and practice in how to let that take form in different artistic expressions, such as painting, drawing, graphic, clay and music."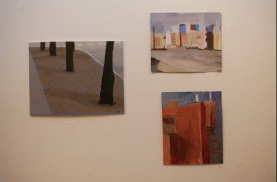 The exhibition was very diversified and personal. Vi could clearly see the different personalities in the motifs. There was a wide expression of materials and motifs. There were different techniques that the artist had worked with, such as sculpture, graphics, drawing, photo and painting. We were impressed by the wide range of different expressions.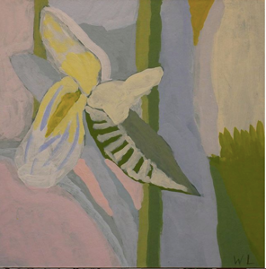 It was a colourful exhibition, that inspired us and awoke the urge to create.
The art school Linnea is a three-year art and cultural education on an elementary level. It is also a cultural workplace. The art school Linnea is for persons with learning disabilities and autism.
Instagram: @konstskolanlinnea