The fifth issue of our magazine iMAGO har arrived and is on its way to our subscribers.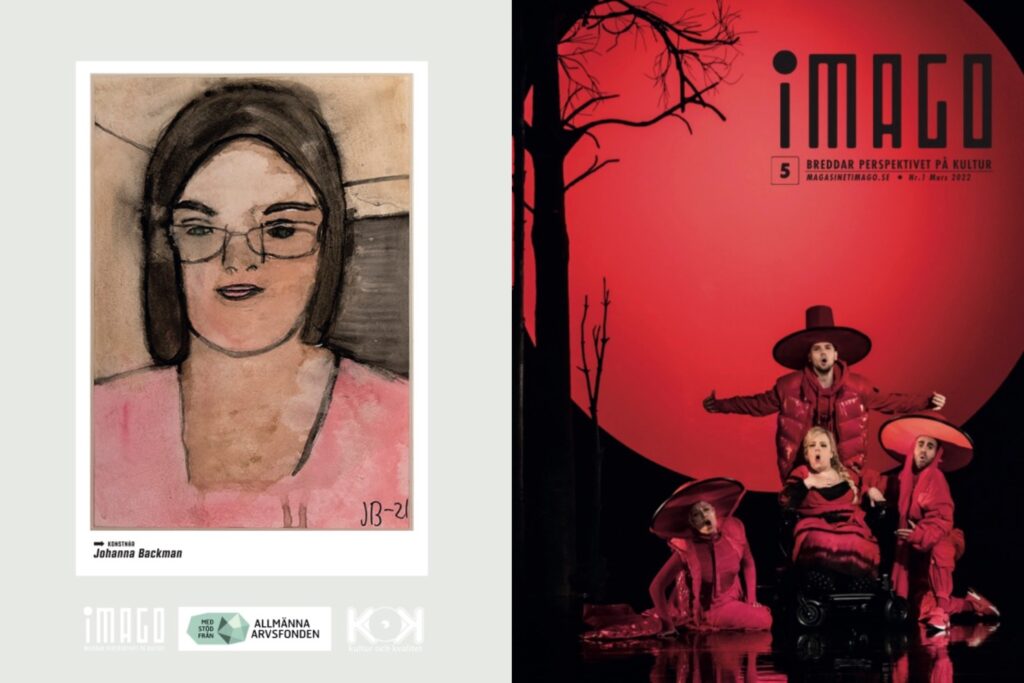 In this issue we made a visit to the national theatre Dramaten, that wanted an extraordinary performance on stage. The head of Dramaten, Mattias Andersson, also told us about their work in making Dramaten more accessible.
In Karlstad we met with the artist and the "Lerin-apprentice" Johanna Backman. Her portraits are a part in this years Spring salon at Liljevalchs.
Teaterakademin in Malmö is a new workplace for people who wants to develop their actor-talents, we paid the a visit as well. And we hade a Zoom-conversation with the international film festival Oska Bright.

Our digital issue of iMAGO 4 can now be found on our webpage. Read, look and listen to the articles from our third issue. It is the members of our editorial staff that do the narrating. The narrator of this issue is Charlie Halldén, Jennifer Danielsson, Mathilda Jansson, Sayam Chortip and our new narrator Quinten Moody

Have you found yourself a favourite narrator?