The fourth issue of our magazine iMAGO is on its way to our subscribers.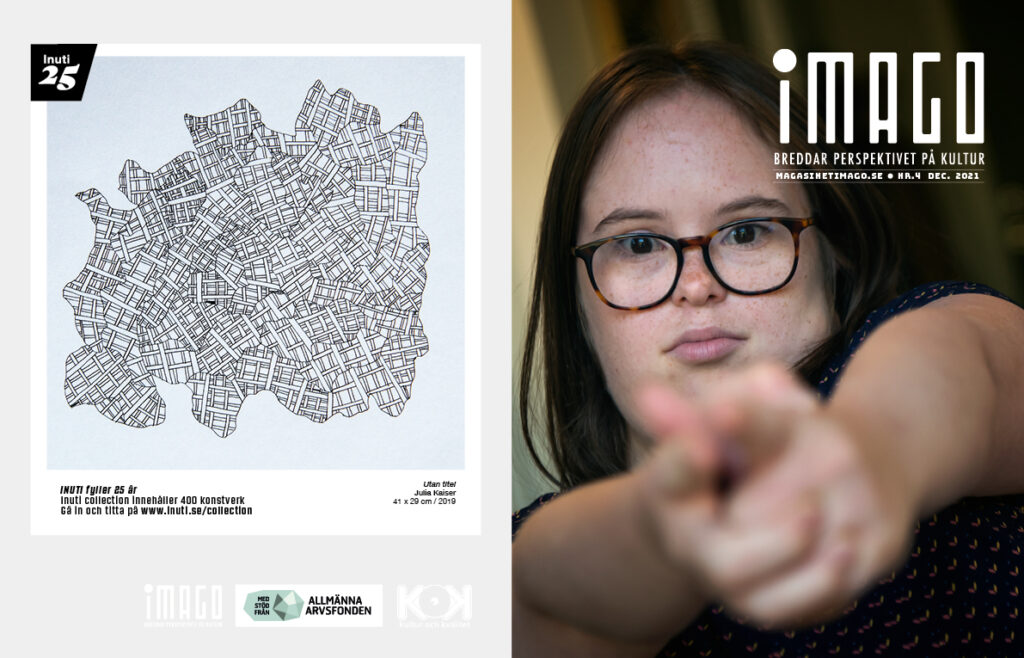 In this issue, we interview the "drug dealers" Jonatan Unge and Moa Engdahl (cover right). They are actors in the TV series "Drugdealer" on SVT Play.
We say congratulations to studio Inuti which celebrates 25 years as an art studio and take a look at Inuti Collection (cover left).
We had a conversation with the Swedish Arts Council to learn more about their work and met with the winner of this yeat easy-to-read award, Johan Werkmäster.

And our digital issue of iMAGO 3 can now be found on our webpage. Read, look and listen to the articles from our third issue. It is the members of our editorial staff that do the reading.