The third issue of our magazine iMAGO has arrived and will soon be on its way to our subscribers.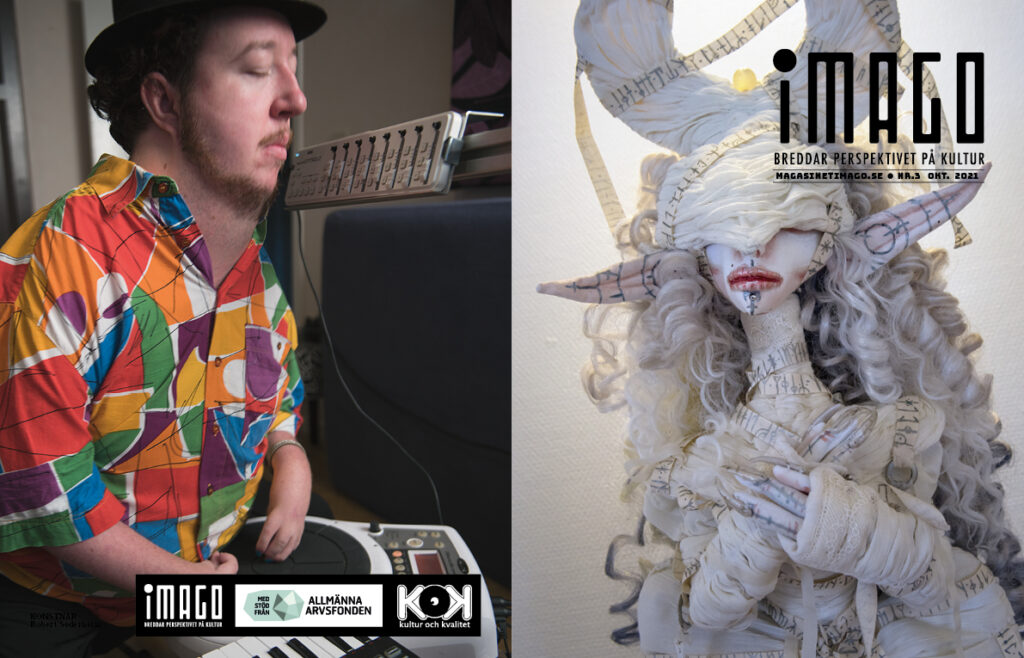 In this issue, we interview the winners' Lars Lerin and Cecilia Tzaou.
We took a trip to Sundsvall and the music competition Musikschlaget, where we met the festival producer Olle Norberg.
On the cover is DJ Arthro (left) who tells us about his musical creativity and the mysterious doll Elvi, created by artist Mathilda Jansson.
Our digital issue of iMAGO 2 is now published on the web. Read, listen and watch our articles!