We went to a network meeting with part of the non profit NGO called FOMS. The NGO got members who are working with or have an interest in culture, sports and recreational activities for people with disabilities. The members at this meeting works mainly in the middle and northern part of Sweden. The meeting were held at Tallkrogen, outside of Uppsala.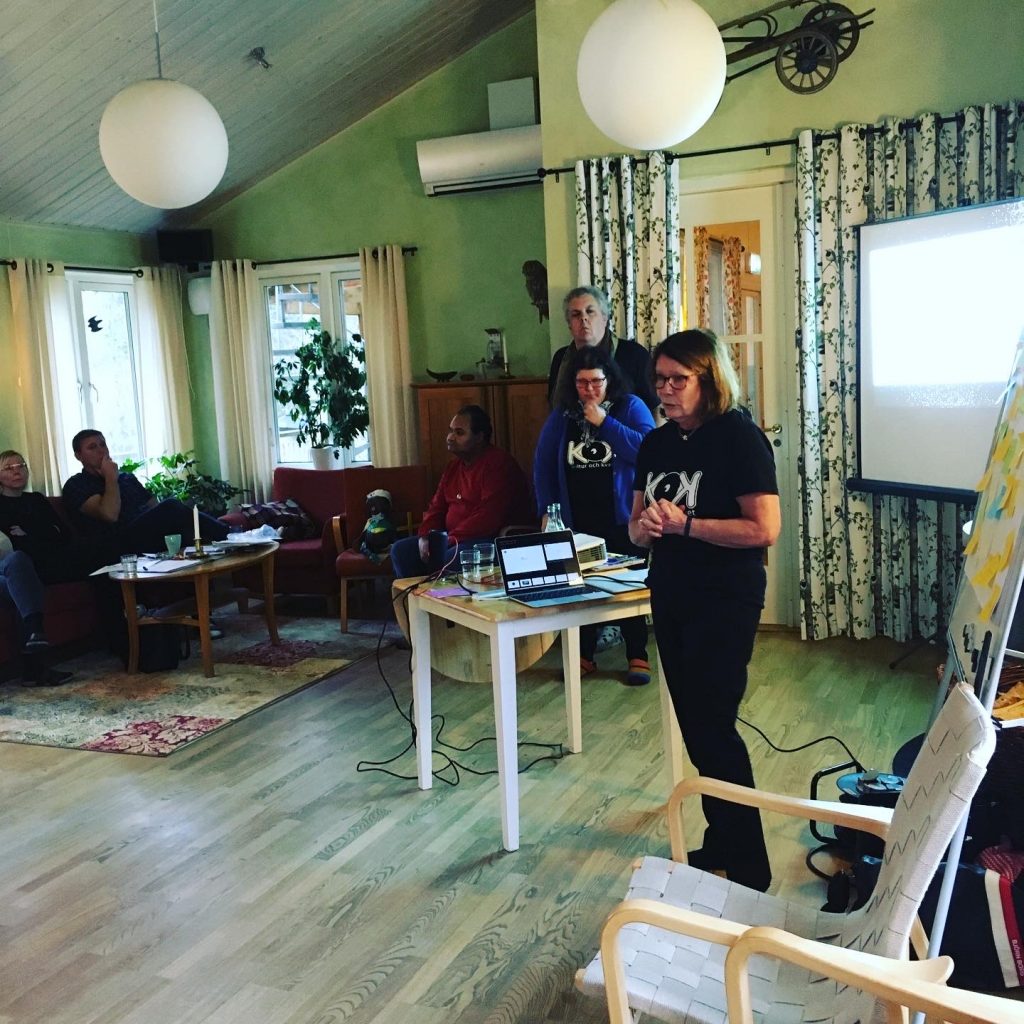 Helena and Hanna told them about our NGO. Quinten and Magnus made a presentation of our Conference guide and we saw some films from it. Quinten took us through some pause movements. Hanna and Kerstin presented the Culture BUREAUcrats project and our upcoming culture agency.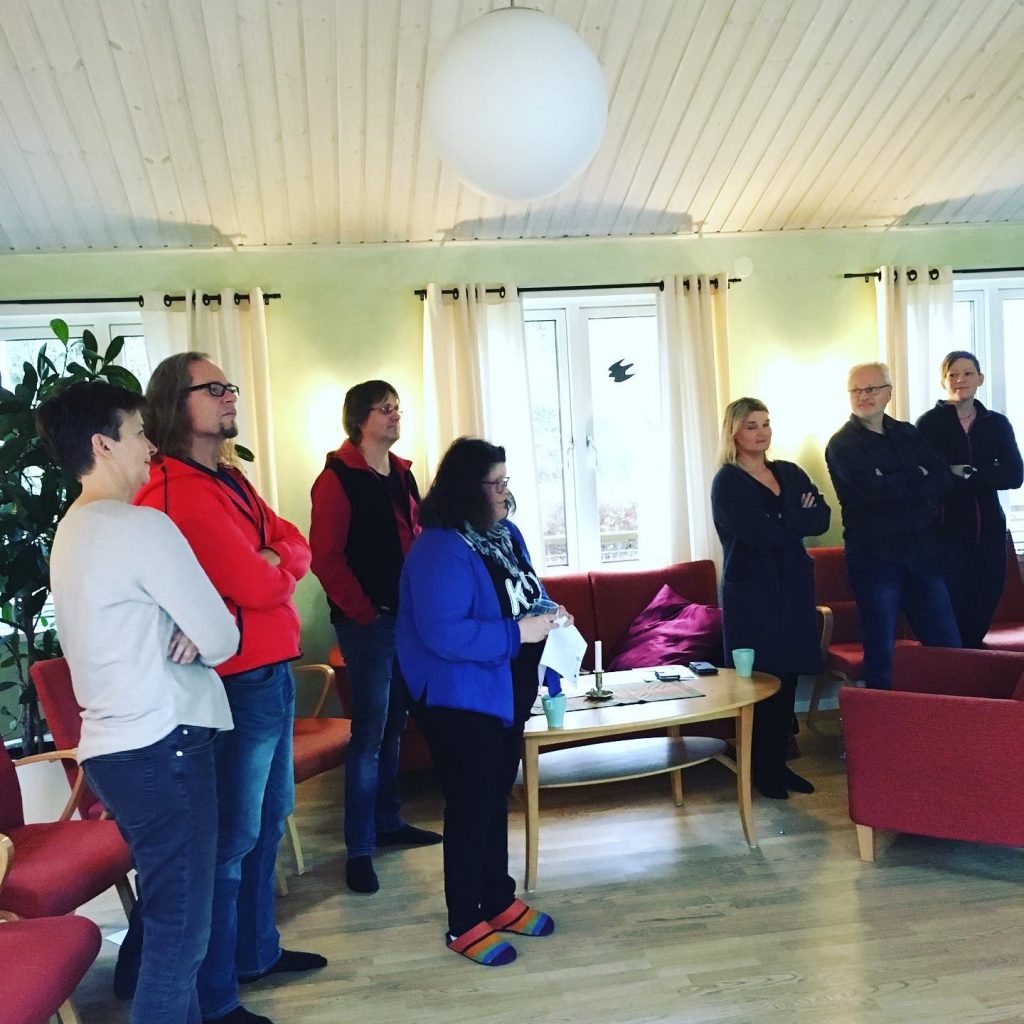 We ended they day with a workshop called 4 fornes questions, lead by Magnus and Quinten. We asked a question and 4 corners represented different alternative answers. For every question we gave them four alternatives and they went to the corner they felt represented their answer.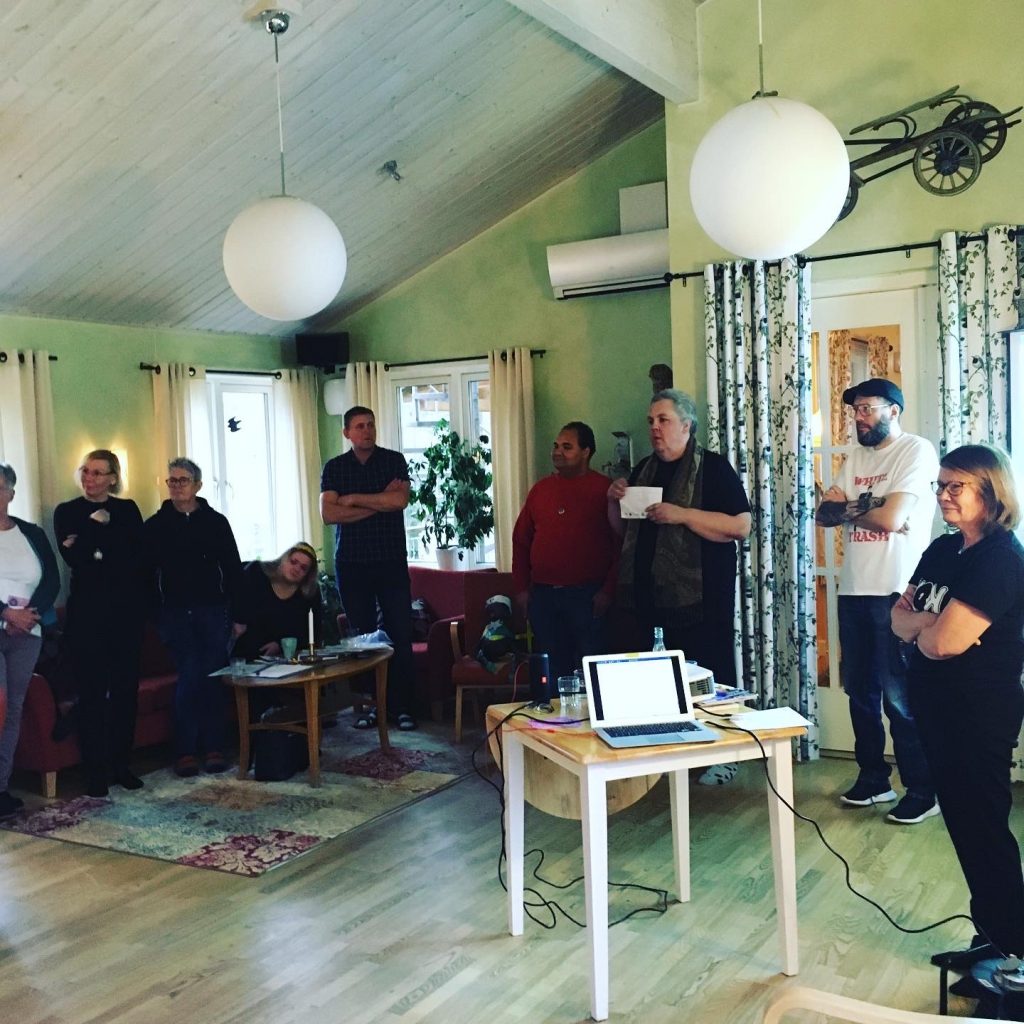 Before we ended the day we talked about critique and let everyone think and talk about wether it's hard to give critique or not.
We asked them what they wanted us to do during FOMS big conference in march 2020 and got som good suggestions!