Moomsteatern held as seminar on the subject inclusion in the performing arts. People from different theatre groups in Europe, which Mooms have collaboration with, took part of the day. Dennis, Niclas and Sandra from Mooms gave us a warm welcome.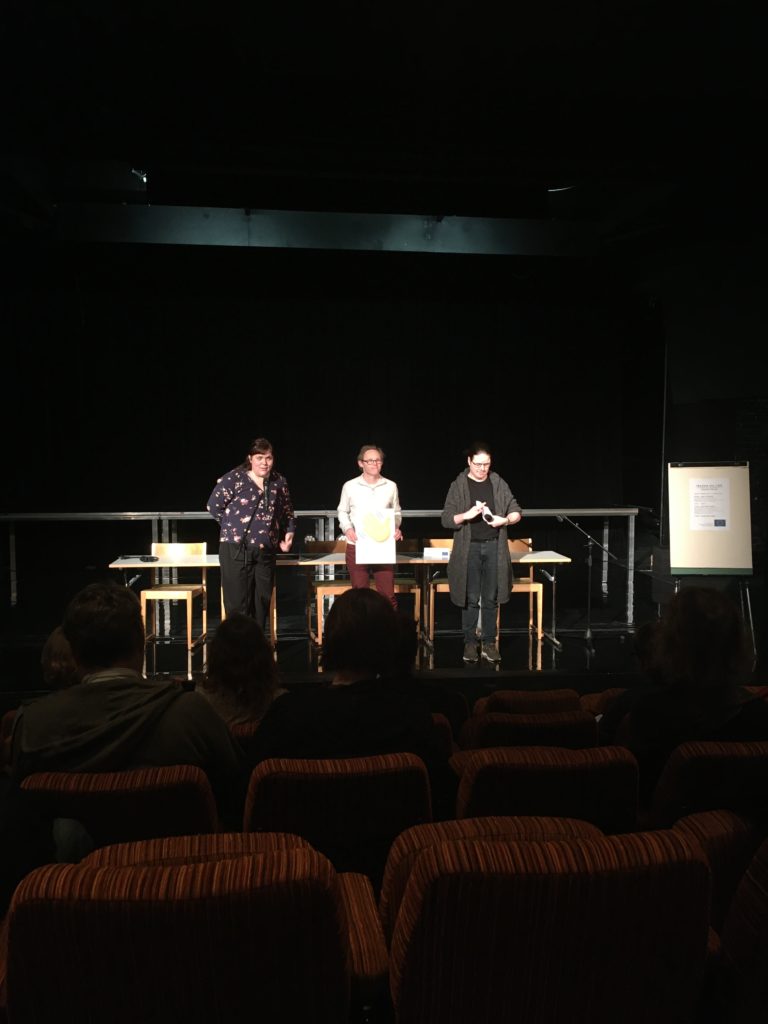 Memebers of the first panel were from Blue Teapot in Galway (Irland), Compagnie de l'Oiseu-Mouche in Roubaix (France) and Moomsteatern in Malmö (Sweden).
Blue teapot told us about their theatre group and how they started their own education for actors, since and education did not exist.
Compagnie de l'Oiseu-Mouche had kind of their own education as well, mostly about the history of theatre and different techniques in theatre. They also worked a lot with education on stage during productions.
Moomsteatern has had different ways to educate their actors. At the moment new actors are educated through a traineeship at Mooms. Could we change this for the future, starting a proper education for becoming actors.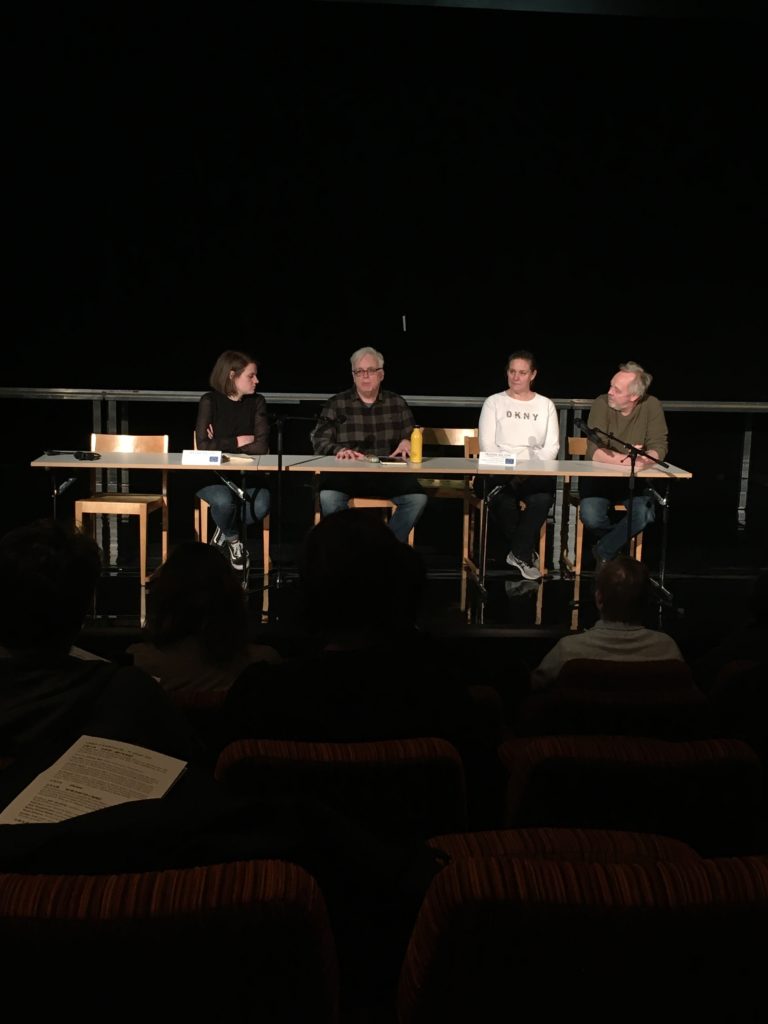 The next panel was about wether we are ready for change? In the were represents from Helsingborg city theatre, Skånes dance theatre, Malmö theatre academy, Moomstheatre and the EU project "Crossing the line".
The panel discussed how we can change the structures in the world of theatre. Who are the leaders when we are little? Representation is important for creating role models and to recognise oneself if them. When we educate, we can also think about who we are educating for. Many more important questions were raised.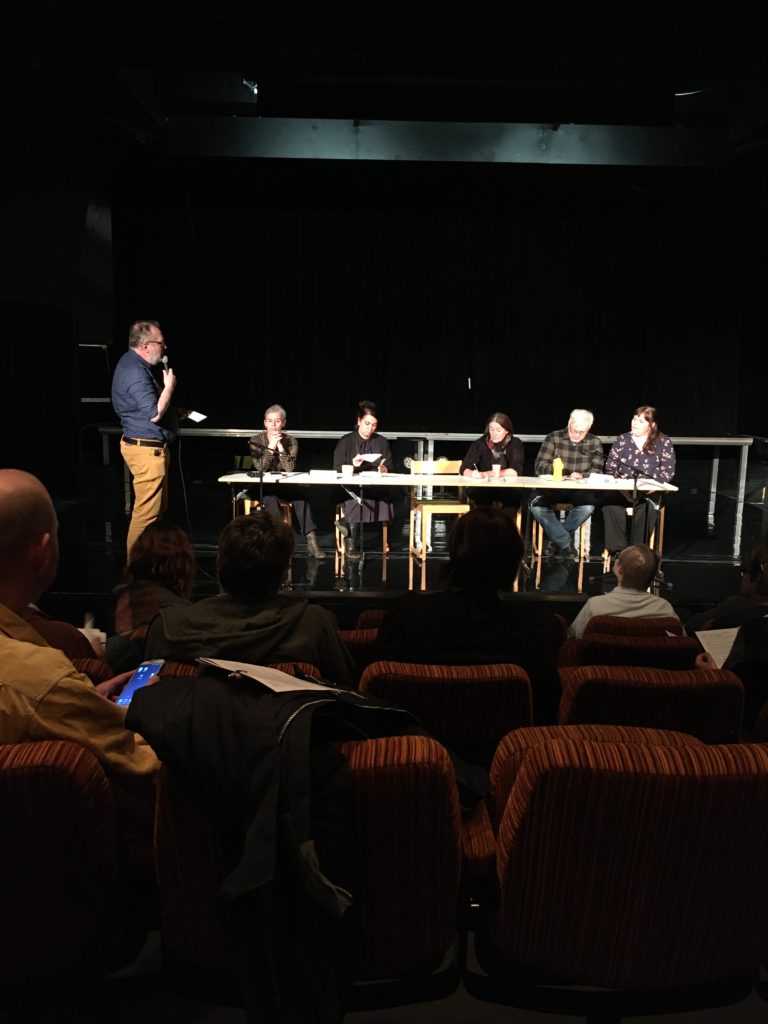 Actor Tryggve from Mooms asked a very important question, "how can I boost my career?". The members of the panel gave tips such as show yourself, tell people about who you are and what you do. Be confident as an actor!