We went to Brighton at the end of October with the aim of meeting Outside In and learn more about them. We met Outside In earlier during the European Outsider Art Conference in Stockholm.
It was founded by Marc Steene, a former art dealer who got tired of the art market. He also discovered that some art made by artist who faces barriers in entering the art world, wasn't taken seriously. To change this, Outside In was created.
We met Kate Davey and Hannah Whitlock at their office in Brighton. They told us more about the organisation and the artist bank, which contains more than 3000 artist.
The artist decide for themselves what kind of barriers they face. It could be a diagnos, social or economic barriers.
Outside In also have differens programs for development för the artist, such as support in creating a profile and portfolio, how you present yourself or explore new skills, like taking the role of a curator or producer.
They also work with differens institutions, such as museums and libraries. An artist can explore a collection to create new perspectives or form a new exhibition.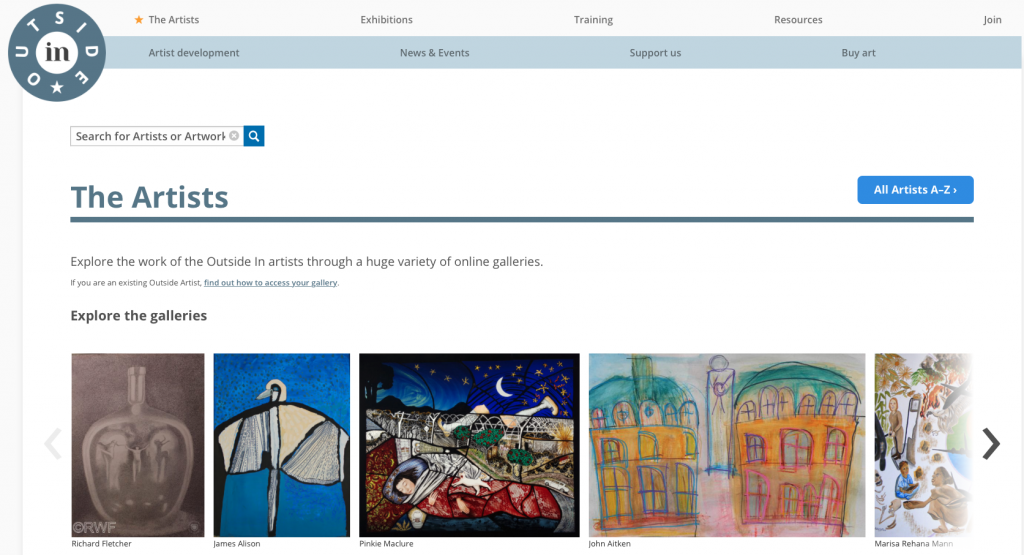 The visit was truly inspiring! We'll continue to stay in touch and learn more from Outside In while creating our own culture agency.
Hanna Bjoerklund and Kerstin Bjoersson reporting from Brighton.