We visited the course The Music Workshop at Furuboda Folkhögskola. The Music Workshop is a course you can attend 1-3 years. The course is for anyone with a disability that wants to play in a music group.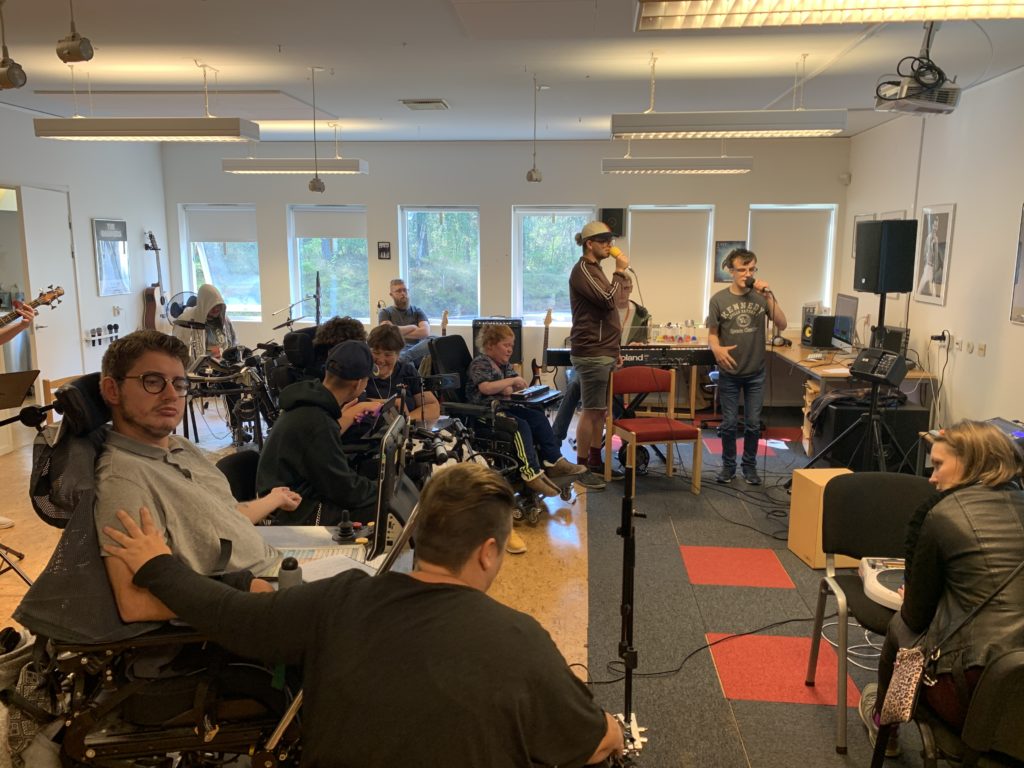 We attended the repetion for an upcoming digital music event. The Music Workshop will air it on social media. It was intressting to watch all the various ways in which the musician played.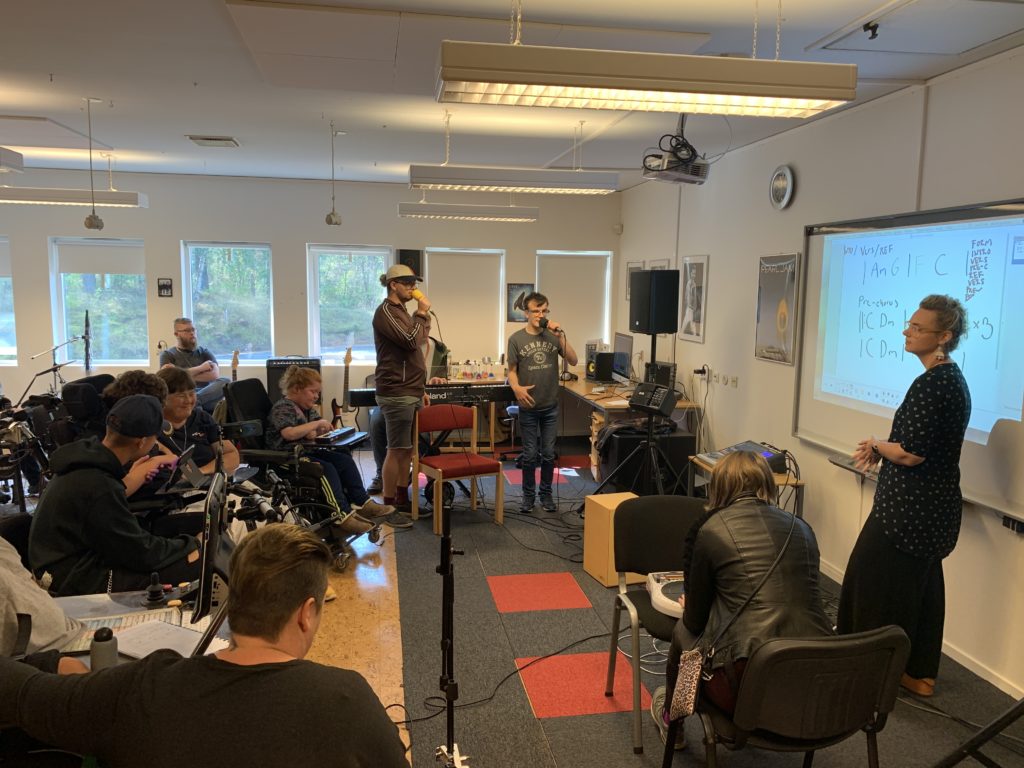 After lunch we attended their multi media lecture. The students had created their own alarm melodies for mobiles. We got to hear all their melodies.
At the end of the day we went outside to spot a good location for taking a picture of their band for their upcoming music event.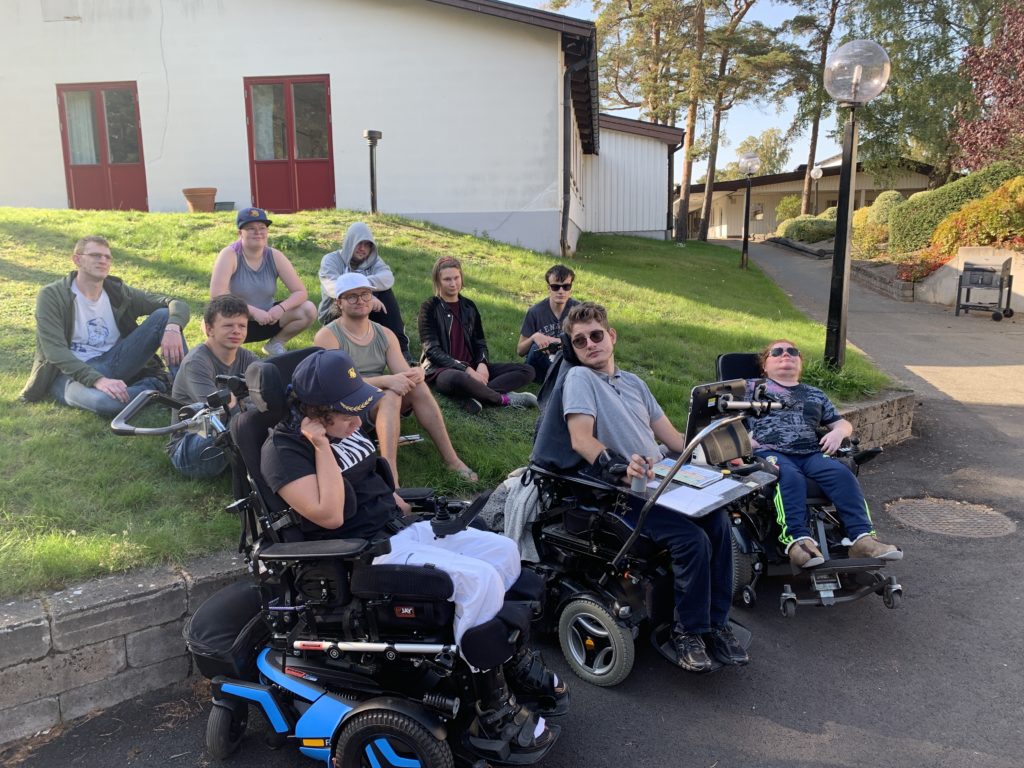 Before we left we had a long conversation about the Facebook program FunkTunes. Erik and Hampus from The Music Workshop have hosted two of the programs and their course leader Marcus have done the camera work.
We also talked about where de students go after finishing the Music Workshop course.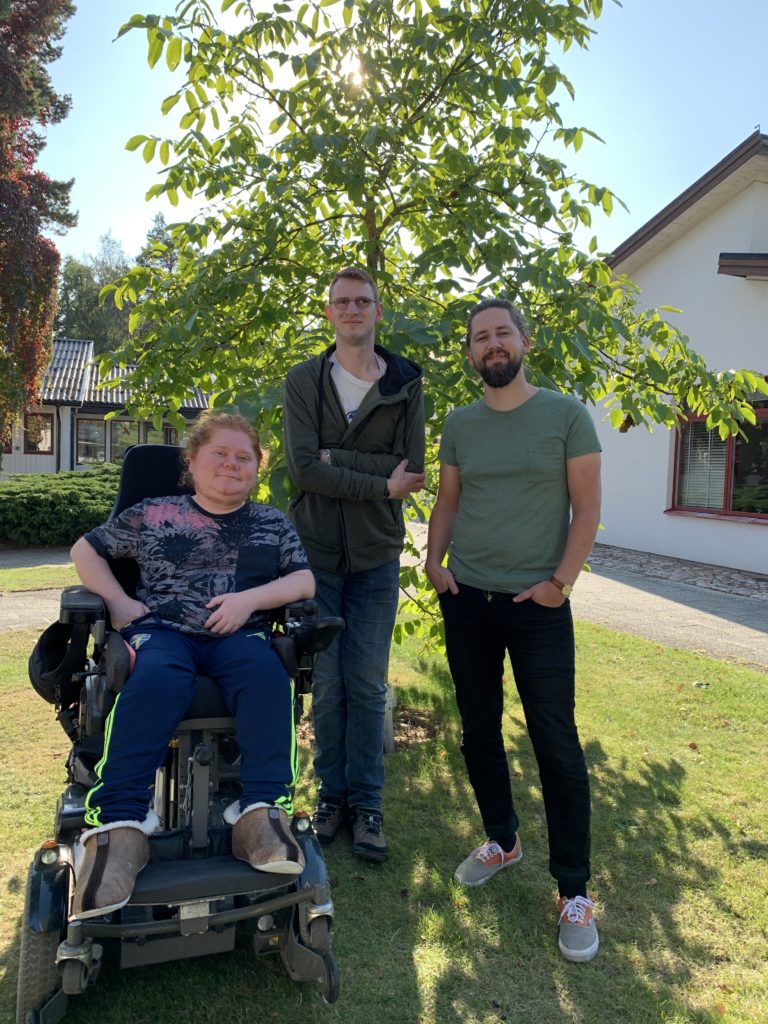 The visit and the conversations gave us inspiration for the future and hopefully upcoming collaborations. Thank you for a day filled with fun!
//Kerstin och Niklas