The sixth issue of our magazine has arrived and is on its way to our subscribers.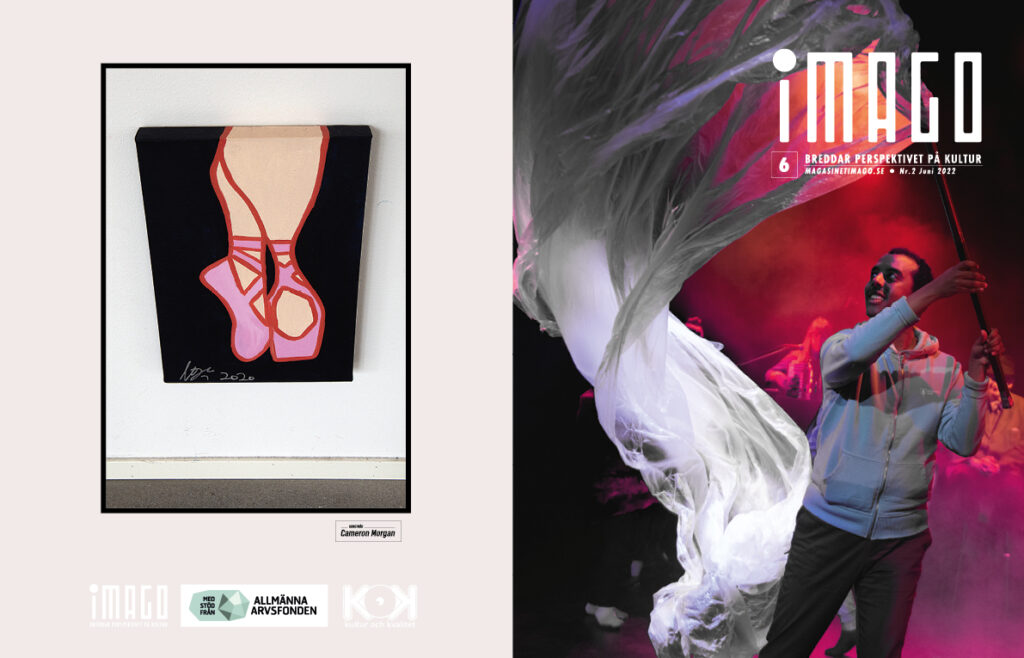 In this issue we visit the opening ceremony of the brand new theatre Telefonfabriken. A new theatre in Stockholm that aimed for accessibility both on and behind the stage.
In the foyer of Telefonfabriken you can find the exhibition "Are Ye Dancing?… Are Ye Askin?" by the Scotch artist Cameron Morgan.
We went to the school of Economics in Stockholm and had a chat with principal Lars Strannegård, visited the organisers of the exhibition Resonans, Anders Wieslander urge each and everyone to cast their vote in the upcoming election and a lots more… There was so many things we wanted to explore that we made this issue 8 pages longer than usual.

Digital iMAGO 5 is published on our webpage. Read, look and listen to our articles from iMAGO 5. Our narrator are Charlie Halldén, Jennifer Danielsson, Mathilda Jansson, Sayam Chortip, Quinten Moody and our new voice of Catarina Månsson!
Who's your favourite?