The Stockholm secretary visited Kulturcentrum Skåne (Culture centre Skåne) in Lund. Åsa Wallin gave us an introduction about how they work. Åsa has been working at Kulturcentrum Skåne (KC Skåne) since the beginning of their educational program in 2001.
They have a three-year education were you can try different forms of art, such as music, theatre, dance, painting and culture scouting.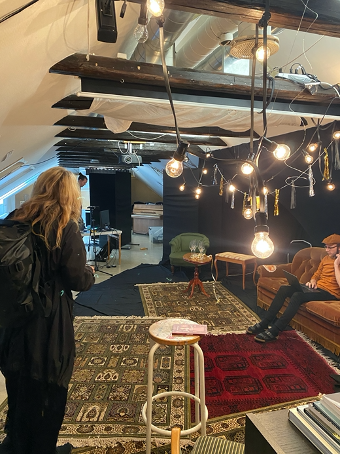 It gives the students a possibility to find the expression most suitable for them, but also be familiar with the other expressions.
After finishing the education, the students can start working at KC Skåne as regular culture workers.
We hade the possibility to meet many of the cultural workers and artist at KC Skåne. The blues band Blue Tuesday played us a song they wrote themselves.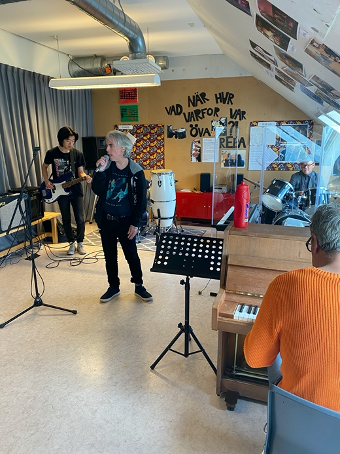 Karl Persson showed us a piece of his art. We saw some rya-knotting in action whit inspiration from geometrical shapes. That really gave the urge to create! 
The whole building is filled with details that inspires creativity.
Before the train departure back home, we took a detour to Malmö and visited the Modern museum of art which exhibited Hilma of Klint.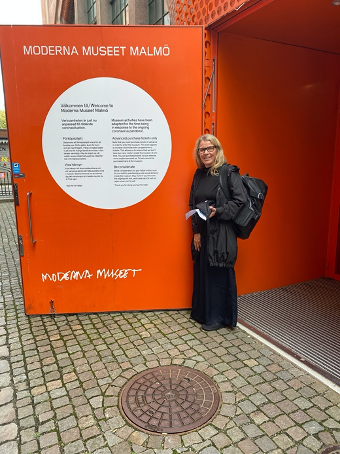 It was a very eventful trip and gave us lots of inspiration. Thank you for the visit and we hope we will meet again and see new faces at our Cultural Agency!
Many thanks!
//Hanna och Anneli